Breaking Barriers: Houston Ballet Nutcracker Market's Small Business Diversity Program with Wells Fargo for 2023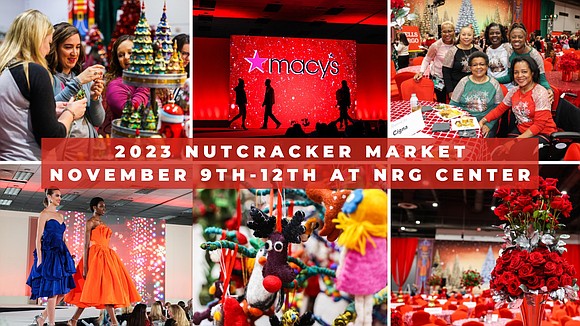 The 2023 Houston Ballet Nutcracker Market, set to run from November 9-12 at NRG Center, is proud to introduce the Small Business Diversity Program in collaboration with Wells Fargo, a long-standing supporter of the event. As the market marks its 43rd year, it has become a signature holiday shopping extravaganza in Texas. This program is designed to champion local minority-owned businesses by eliminating entry barriers, including the standard commission charge. Wells Fargo's Desrye Morgan, a Houston Ballet Trustee and Managing Director at Wells Fargo Securities, expressed enthusiasm for this initiative, emphasizing its role in supporting small businesses, particularly during ongoing economic challenges. The Small Business Diversity Program aims to be a gateway for growing, diverse small businesses to join the Nutcracker Market, fostering long-term participation and success.
Through the support of Wells Fargo and its partnership with the Houston Community College's Open for Business program, select diverse small businesses have earned a coveted spot at this year's Market. These include Qué Bonito Mexican Fashion, owned by Diana Rosas, specializing in authentic handcrafted accessories and embroidered clothing, and Africa On My Back, owned by Shanette Prince, offering durable and lightweight Kente-print backpacks and accessories that connect buyers to African culture and heritage. Additionally, Sinless Treats, owned by Beata Lerman, is a vendor at the Market, showcasing luxurious artisan chocolates crafted with the finest organic ingredients. The Nutcracker Market, featuring over 270 merchants from across the nation, offers a curated selection of holiday items, gourmet food, apparel, fine jewelry, home decor, toys, and more.
General Admission and Early Bird tickets for this beloved event are now available at Ticketmaster.com, while Special Events tickets can be purchased by calling 713.535.3231 or visiting www.nutcrackermarket.com for more details. Join us in celebrating the spirit of small businesses and the holiday season at the Nutcracker Market!