Renowned Trichologist Dr. Leola Anifowoshe Shines Spotlight on Alopecia Areata Awareness Month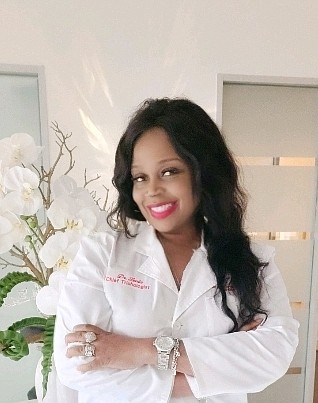 As the nation observes Alopecia Areata Awareness Month in September, Texas Hair Restoration and Wellness Center, under the expert leadership of Chief Trichologist Dr. Leola Anifowoshe, is on a mission to raise awareness and provide hope to individuals battling hair loss due to autoimmune disorders like Lupus, Fibromyalgia, Thyroid, and other autoimmune disorders. Considering recent media coverage surrounding celebrities like Jada Pinkett Smith sharing their alopecia journeys, the clinic is stepping up to deliver crucial information about non-surgical solutions for restoring hair.
Alopecia Areata, an autoimmune disorder that leads to hair loss, affects millions of people worldwide, with many facing additional health challenges such as Lupus and other autoimmune conditions. Dr. Leola Anifowoshe, a distinguished functional medicine practitioner and experienced Trichologist, is dedicated to empowering individuals with comprehensive, holistic solutions for their hair and scalp health.
"September's focus on Alopecia Areata Awareness is a timely reminder of the challenges faced by individuals with autoimmune disorders," said Dr. Leola Anifowoshe. "We want to emphasize that hair loss is not the end of the story. At Texas Hair Restoration and Wellness Center, we offer a multi-therapeutic approach to address the unique needs of our clients, providing them with non-surgical options for restoring their hair and, ultimately, their confidence."
Dr. Anifowoshe's expertise extends beyond traditional trichology, incorporating functional medicine principles to identify and address the root causes of hair and scalp issues. This approach allows for personalized treatment plans that consider the individual's overall health and well-being.
Texas Hair Restoration and Wellness Center, founded by Dr. Leola Anifowoshe, is the largest Trichology Center in Texas and is in Houston, Texas. The clinic recognizes the significance of recent media coverage of alopecia journeys, such as that of Jada Pinkett Smith. The clinic believes that sharing these stories can inspire and support those who are navigating similar challenges.
"We are here to let people know that they are not alone," added Dr. Anifowoshe. "There are effective solutions available, and our goal is to provide individuals with the information and support they need to embark on their own journey toward healthier, fuller hair."
For more information about Texas Hair Restoration and Wellness Center and its multi-therapeutic approach to hair restoration, please visit www.TexasHairLossClinic.com or contact Dr. Leola Anifowoshe at 281-850-4571 or Healthyhairsociety@gmail.com.