Wreckshop Records Artist Rapper D-Gotti Prepares For The Release of New Project with A Week Full of Celebratory Events!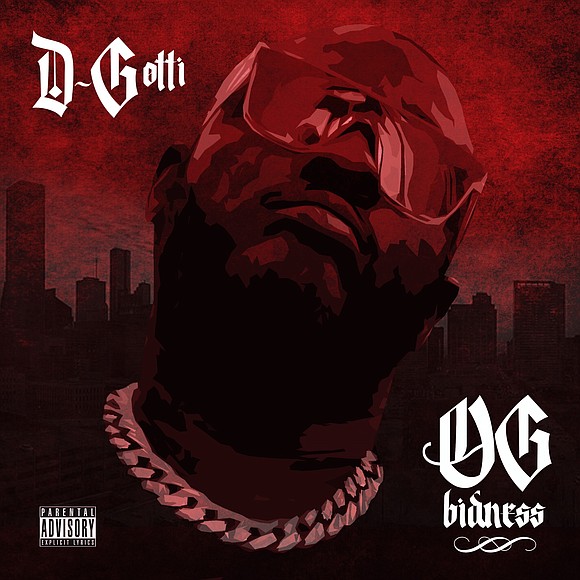 Wreckshop Records Legendary artist, D-Gotti, is getting the fall started right with the release of his highly anticipated new album "OG Bidness". also known as Monroe is an Independent Rap artist who has been in the music business for over 10 years. He has worked with Erykah Badu, Bun B, Project Pat, Z-RO, DJ Screw and Big Moe to name a few. Mr. Monroe was signed to Wreckshop records, then to the major label, Priority Records/ Capitol Records back in the early 2000s.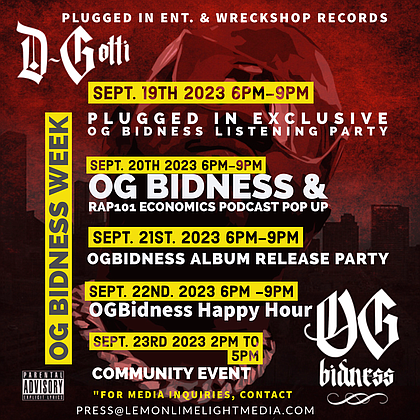 In celebration of the new album, Plugged In Ent & Wreckshop Records are presenting "OG Bidness" Week from September 19th-September 23rd. This celebratory week will include a private listening party, album release party/performance, and a community event hosted in D-Gotti's old neighborhood where he will be providing free haircuts and hairstyles to kids, as well as music, bounce houses, and free food and drinks for the community.
D-Gotti's "OG Bidness" album, which will be available on all streaming services Friday, September 22nd, is sure to intrigue and captivate audiences worldwide as it showcases D-Gotti's rap style as it has evolved with Hip Hop.
Keep Up With D-Gotti on Instagram @dgotti_monroe