Cozy Up at Fireside with Local Live Music
Experience Lyrics and Libations at The Moran's Fireside Lounge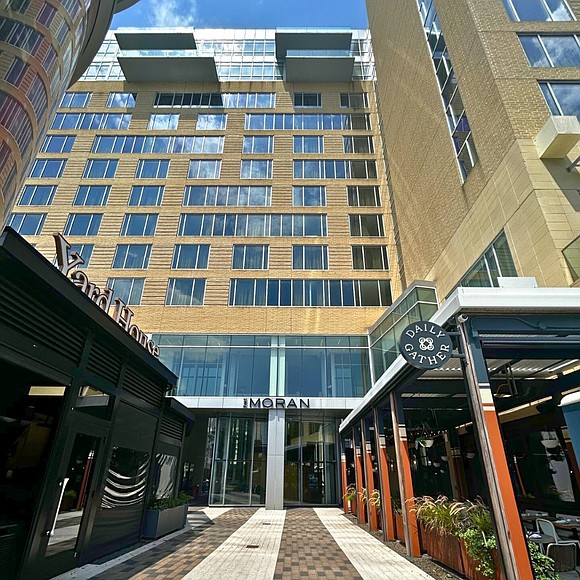 Kick off the cozy season with live music at Fireside at The Moran CITYCENTRE! Houstonians are invited to experience an unmatched atmosphere as live local bands take center stage. Fireside offers a lively scene for sipping craft cocktails, celebrating a special event with bottle service or champagne, and enjoying flavorful small plates from Executive Chef Christian Cardenas. Whether you prefer 80s classics, acoustic pop, rock, Latin, or R&B, Fireside is the ultimate spot for a memorable night out.
Loved your night at Fireside? Extend your visit by booking a room at The Moran CITYCENTRE and take advantage of all that the hotel and CITYCENTRE have to offer. Guests will enjoy a night, or weekend, full of fun at the premier dining, shopping, and entertainment destination in Houston!
Thursday: Free
Friday & Saturday: $10 cover charge from 9 p.m. – 12 p.m. Every Thursday – Saturday, 9 p.m. – 12:30 a.m.
SCHEDULE: September 2023
7 — Shekere
8 — Mr. Wonderful
9 — The Outsiders
14 — Mary's Band
15 — The Slags
16 — Tracy Perez Band
21 — Leslie Lugo Latin Trio
22 — Yelba
23 — Flashpoint
28 — Joi Lux Dueling Pianos
29 — Walter Suhr & Mango Punch
30 — Velvet Drive
The Moran CITYCENTRE
800 Sorella Court
Houston, TX, 77024
For a complete list of events and happenings click here and visit themoranhotel.com for more information on dining and overnight stays at The Moran CITYCENTRE.