Lyft's new feature lets women and non-binary riders request their driver's gender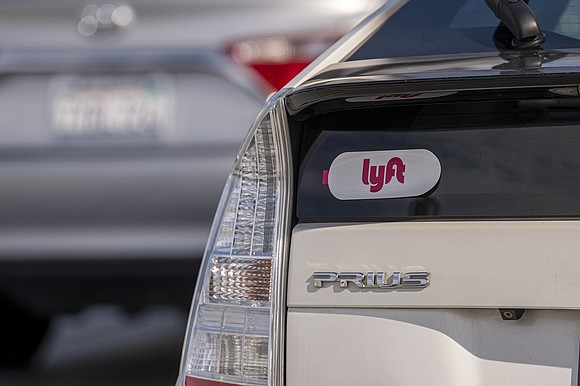 Originally Published: 12 SEP 23 13:00 ET
By Jordan Valinsky, CNN Business
New York (CNN) — Lyft is introducing a new feature that let's women and non-binary riders choose a preference to match with drivers of the same gender.
The ride-hailing company said it was a "highly requested feature" in a blog post Tuesday, saying the new feature allows women and non-binary people to "feel that much more confident" in using Lyft and also hopefully encourage more women to sign up to be drivers to access its "flexible earning opportunities."
The service, called "Women+ Connect," is rolling out in the coming months. Riders can turn on the option in the Lyft app, however the company warns that it's not a guarantee that they'll be matched with a women or non-binary person if one of those people aren't nearby. Both the riders and drivers will need to opt-in to the feature for it work and riders must chose a gender for it to work.
Although women encompass "nearly half" of its riders, Lyft said that just 23% of its drivers are women, the company said. The feature was also built with assistance from outside organizations, including the Human Rights Campaign and National Association of Women Law Enforcement Executives.
Lyft and its rival Uber have been under scrutiny for years about riders' safety, especially with sexual assault incidents. Lyft said in 2021 that it received 4,158 reports of sexual assault between 2017 and 2019, a disclosure that was revealed in a safety report prompted by a CNN investigation. However, Lyft said the vast majority of trips (or 99%) had no reported safety incidents for the time period included in its report.
Last year, Lyft agreed to a $25 million settlement with shareholders pertaining to statements and disclosures about its business, including specifically around assault-related incidents, ahead of going public in 2019.
In March 2021, Uber and Lyft announced they would share the names of drivers who were deactivated over the most severe safety incidents including sexual assaults, which range from non-consensual kissing of a non-sexual body part to rape. The information sharing is being managed by a third-party consumer reporting agency, Hire Right.