Popular OTC medicines for colds and allergies don't work, FDA panel says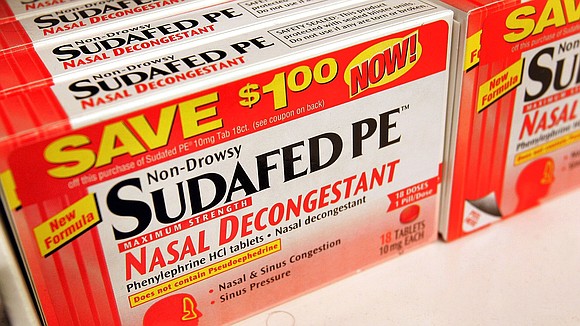 Originally Published: 12 SEP 23 13:03 ET
Updated: 12 SEP 23 13:15 ET
By Jen Christensen, CNN
(CNN) — Phenylephrine, a popular ingredient in many over-the-counter allergy and cold medicines, is ineffective in tablet form, an independent advisory committee to the US Food and Drug Administration unanimously agreed on Tuesday.
Phenylephrine is the main ingredient used in products like Benadryl Allergy Plus Congestion, Sudafed PE, Vicks Sinex and several others.
These products generated nearly $1.8 billion in sales last year alone, according to data from the FDA that was presented to the Nonprescription Drugs Advisory Committee on Monday during the committee's two-day meeting.
On Tuesday, the committee voted no on the specific question: "Do the current scientific data that were presented support that the monograph dosage of orally administered phenylephrine is effective as a nasal decongestant."
The vote was unanimous from its 16 members and the committee all agreed that the issue doesn't need to be studied any further.
"We really should not have products on the market that are not effective," said Dr. Diane Ginsburg who works University of Texas at Austin College of Pharmacy and was on the FDA's advisory committee.
The FDA told the committee it would take its advice under advisement.
The agency approved phenylephrine for over-the-counter use in the 1970s.
Phenylephrine is considered the most common ingredient in over-the-counter oral nasal and sinus products, according to the American Academy of Allergy, Asthma and Immunology.