Legends of the Ball, Inc. Celebrates the Power of Trailblazers and Empowers the Next Generation of Female Athletes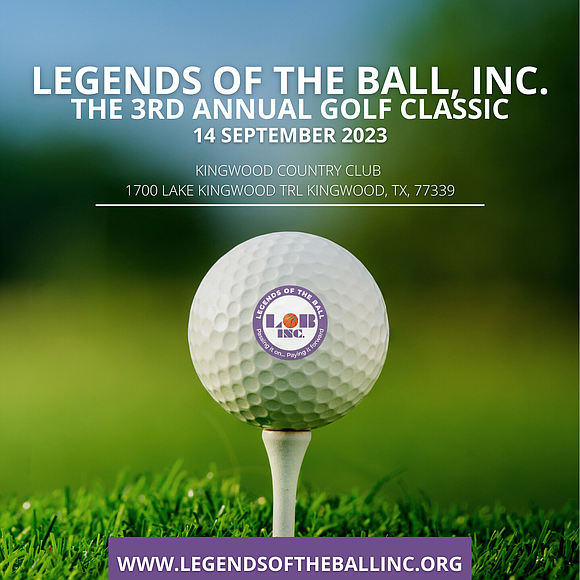 Houston, TX — Legends of the Ball, Inc., a 501c3 nonprofit organization, was founded by a group of women who blazed a trail in the realms of sports and education during the Title IX era, AIAW (Association of Intercollegiate Athletics for Women/pre-NCAA) era, and the pioneering days of the WBL (first women's professional basketball league). These remarkable women, immediate beneficiaries of Title IX, not only saw their career options expand, but they also recognized the profound impact they could have as coaches and educators.
Legends of the Ball, Inc. was born with a mission rooted in the historic and social relevance of this special TRIAD: Title IX, AIAW, and WBL. Their collective mission is to inspire future generations to break through barriers, realize their full potential, and become leaders for positive change in their communities and beyond.
With an unwavering commitment to their mantra, "Passing it on … Paying it forward," Legends of the Ball, Inc. has been making a significant impact through a variety of initiatives:
Scholarships for High School Female Student Athletes: By offering scholarships to high school female student athletes, the organization is providing financial support to empower young women to pursue their dreams and excel in both sports and academics.

Fellowships for College Student Athletes: Through strategic partnerships with educational institutions, Legends of the Ball, Inc. sponsors fellowships for college student athletes, ensuring they have access to resources and opportunities to thrive both on and off the field.

Support for Aspiring Coaches: The organization nurtures and supports aspiring coaches, helping them develop the skills and knowledge needed to mentor the next generation of athletes.

Leadership and Basketball Skills Camps: Legends of the Ball, Inc. brings leadership and basketball skills camps to underserved communities, fostering teamwork, discipline, and self-confidence among young participants.

Inspiring Speaker Engagements: Through inspirational speaker engagements, they share their stories and insights, motivating individuals of all ages to chase their dreams relentlessly.
While Legends of the Ball, Inc. raises funds through various avenues, their annual Golf Classic is the organization's signature fundraiser event. The event not only supports the Legends Scholarship endowment but also serves as a platform for the board to promote the organization's mission and collaborate with like-minded partners.
Upcoming Legends of the Ball, Inc. Event:
Golf Classic at Kingwood Country Club – September 14, 2023 - This year's Golf Classic promises to be a memorable event, where participants can enjoy a day of golf while contributing to a worthy cause. Funds raised during the event will directly impact the lives of young female athletes, helping them pursue their passion.
Legends of the Ball, Inc. invites the community, sports enthusiasts, and advocates of female empowerment to join them in celebrating their mission and supporting their initiatives. By working together, we can continue to empower the next generation of female athletes and inspire them to become leaders, breaking through barriers, and shaping a brighter future.
To join us for the Golf Classic event and register to participate in a round of golf, or make a generous donation to support our cause [Click Here]. To inquire about Zoom/Skype interviews with LaToya Hurley, email info@innovatingmarketinggroup.com or contact Innovating Marketing Group at 346-980-9062.