Convicted Rapist Sentenced To 60 Years For 2015 Murder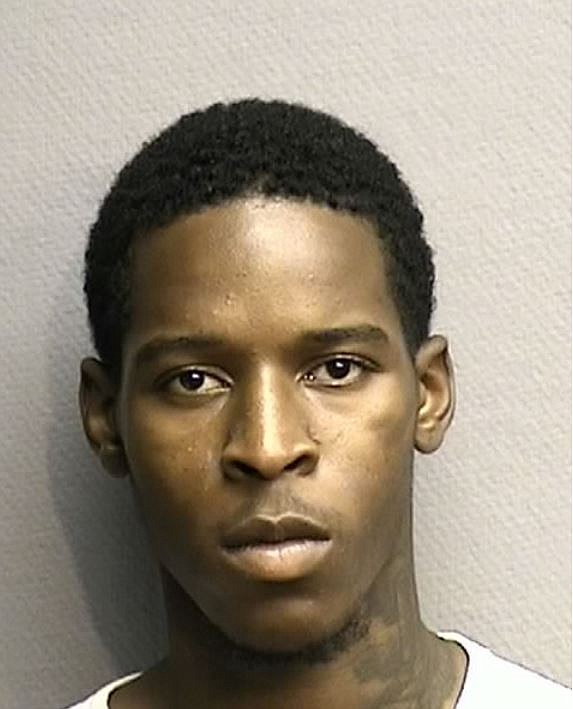 A 26-year-old Houston man, who was already in prison for raping two women, was sentenced late Wednesday to 60 years in prison for murder, Harris County District Attorney Kim Ogg announced.
"This defendant, who raped two women by gunpoint and shot a young father for money, was a threat to the community and deserves to spend decades in prison," Ogg said. "Gun violence is pervasive in every neighborhood, and we work hard to get these cases to trial so that families have some closure."
Willie Robert Scott, 26, raped two women at gunpoint as they were moving into an apartment near Scott's home on February 20, 2015.
Eight months later, on October 23, 2015, he fatally shot Dedrick Coleman, a 20-year-old father of a two-year-old son, as Coleman walked home from a neighborhood store. Scott took Coleman's money and cell phone.
Officers with the Houston Police Department investigating the double rape identified Scott as a suspect and arrested him in May 2016. He was freed on a $30,000 bond.
Scott pleaded guilty to aggravated sexual assault on April 21, 2017, and was set to be sentenced by the judge on June 16, 2017. During this period, investigators received information that led them to believe Scott had committed a homicide a few years prior. He was interviewed by the Houston Police Department and confessed to the murder of Dedrick Coleman. He was charged with capital murder on June 16, 2017.
On December 11, 2018, the judge moved forward with Scott's sentencing on the sexual assault charge and sentenced him to 60 years in prison. Since the capital murder was a separate charge, it had to be dealt with on a separate timeline.
Earlier this week, Scott went to trial for killing Coleman, and a Harris County jury convicted him of murder, which meant he was facing the possibility of life in prison.
Rather than risking life in prison, Scott agreed to a 60-year prison sentence while waiving any appeal. He must serve at least half of the sentence before he is eligible for parole. The two 60-year sentences will run concurrently.
Assistant District Attorney Joshua Raygor, who is assigned to the DA's Homicide Division, prosecuted the case and said that a waiver of appeal was necessary to finally bring this case to a close.
"Dedrick Coleman's family has waited for justice since 2015, and with the defendant waiving his right to appeal, the process is over, the case is done, and they can finally move on. They won't be stuck in limbo waiting for the appellate process to play out," Raygor said. "It was also important to obtain the murder conviction in addition to the rape conviction so that his chances of ever receiving parole are greatly reduced so that he will serve every one of those 60 years behind bars."