Sean Penn is still upset about Will Smith slapping Chris Rock at the Oscars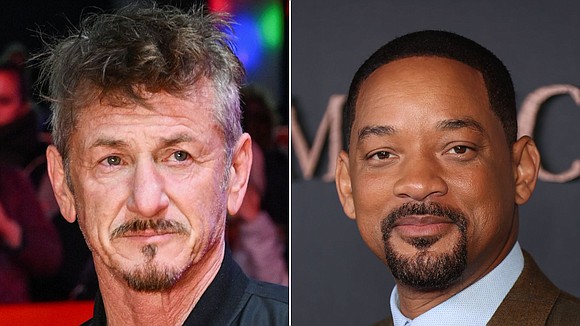 Originally Published: 14 SEP 23 14:48 ET
Updated: 14 SEP 23 15:14 ET
By Alli Rosenbloom, CNN
(CNN) — Sean Penn has some strong feelings about Will Smith slapping Chris Rock during the 2022 Oscars.
In a new interview with Variety published Wednesday, Penn expressed his anger with the Academy for opting not to feature a speech by Ukrainian President Volodymyr Zelenskyy during the telecast, which aired around the time Russia invaded Ukraine.
"The Oscars producer thought, 'Oh, he's not light-hearted enough.' Well, guess what you got instead? Will Smith!" Penn told the outlet, adding that he doesn't know Smith and has only met him once.
"He seemed very nice when I met him. He was so f— good in 'King Richard'," Penn said.
He continued, "So why the f— did you just spit on yourself and everybody else with this stupid f— thing? Why did I go to f— jail for what you just did? And you're still sitting there? Why are you guys standing and applauding his worst moment as a person?"
Penn's jail comment was in reference to when he was sentenced in 1987 to 60 days in jail after he hit a movie extra on the set of his film "Colors." (He ended up serving just over half his sentence.)
Smith subsequently resigned from the Academy and later apologized.
Rock declined to press charges, according to the LAPD.
"This f— b— wouldn't have happened with Zelenskyy," Penn proclaimed, who features the Ukrainian president in his new documentary "Superpower," coming out on September 18.
"Will Smith would never have left that chair to be part of stupid violence. It never would have happened."