Another Key National Endorsement Signals Amanda Edwards is Primed to Succeed Jackson Lee to Become TX-18's Next Congresswoman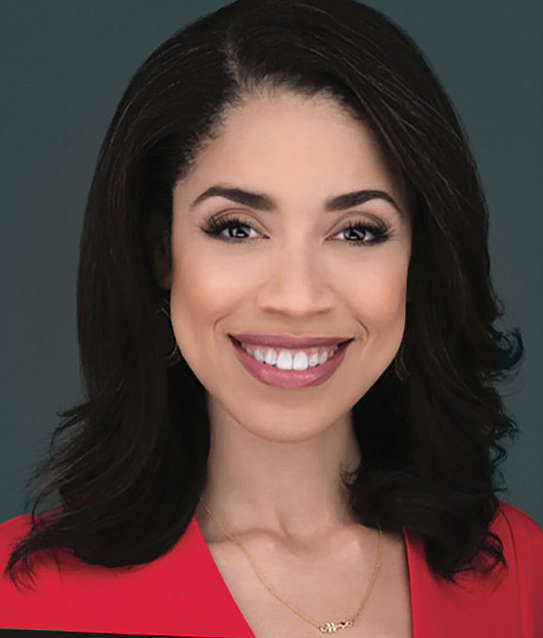 The Collective PAC has endorsed Congressional candidate Amanda Edwards in the 18th congressional district race, while also endorsing current Congresswoman Sheila Jackson Lee in her 2023 Houston Mayoral bid. Along with an earlier dual-endorsement from Higher Heights for America PAC, it is becoming clear that national organizations are coalescing around Edwards to become the next Congresswoman from the 18th Congressional District.
"The Collective PAC enthusiastically supports Amanda Edwards in her bid for U.S. Congress. With long-time incumbent Congresswoman Jackson Lee running to be Houston's next mayor, it is critical that we support the future of the district that Amanda represents. We're confident that as Houston's next Congresswoman, Amanda will stand up for working families in the community." — Kevin Olasanoye, National Political & Organizing Director, The Collective PAC
"I am deeply honored to receive the endorsement of The Collective PAC. Their support reinforces our shared commitment to representation and the empowerment of underserved communities. Our campaign is fighting to ensure that every voice is not just heard but also results in the change we all deserve," Amanda Edwards states.
In addition to the mounting support from national organizations like Higher Heights for America PAC, Collective PAC, Krimson PAC, HUE PAC and national figures like Beto O'Rourke, Amanda Edwards continues to build grassroots support because of her long track record of grassroots service.
Amanda is a native Houstonian, attorney and former At-Large Houston City Council Member. Amanda is a graduate of Eisenhower High School in Aldine ISD and Emory University in Atlanta, where she earned a degree in political science, served as president for the college and was inducted into the Emory University Hall of Fame. Edwards also earned a J.D. from Harvard Law School. She practiced law at Vinson & Elkins LLP and Bracewell LLP before entering public service. Edwards is a life-long member of St. Monica Catholic Church in Acres Homes.
For more information, please visit www.edwardsforhouston.com