Houston's Top-Ranked H-E-B Locations in the Suburbs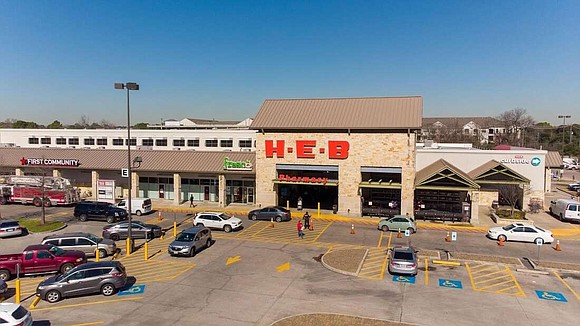 Houston and its sprawling suburbs boast numerous H-E-B locations, offering residents an array of choices for their grocery shopping needs. Houston Chronicle readers have spoken, highlighting their top picks in the suburban areas.
Here are the top five H-E-B locations. Each selection was based on criteria such as product variety, convenient location, and the presence of specialty items cherished by our voters.
1. Katy's Gem: Bunker Hill H-E-B
• Bunker Hill residents lauded the Katy location for its impressive range of products, a well-stocked fish and meat section, and its knack for consistently having sought-after items in stock. Whether it's H-E-B exclusives or snacks from around the country, this store has it all.
• Shoppers are drawn to the fresh fish selection and the ample space available for daily browsing. Additionally, the store received praise for its friendly staff and unwavering commitment to cleanliness.
2. Buffalo Heights Excellence
• Buffalo Heights H-E-B secured the runner-up spot in our poll, thanks to its devoted clientele who appreciate the store's exceptional staff and cleanliness standards.
• Regular customers flock to this location for its delightful bakery items, vibrant fresh flower selection, and an extensive assortment of snacks that cater to diverse tastes.
3. Pearland Parkway Perfection
• Despite ongoing renovations, Pearland Parkway H-E-B won the hearts of Pearland voters, outshining its nearby H-E-B Plus counterpart.
• This location's claim to fame is well-deserved due to its excellent customer service, high-quality produce, and a top-notch butcher department.
4. Cypress Market Standout
• Cy-Fair residents unanimously selected the Cypress Market H-E-B as their standout choice, commending its spacious curbside parking facilities, extensive offering of H-E-B specific products, and an expansive interior.
• Voters particularly raved about the bakery, with high praise for their tortillas and bread.
5. Montrose's Pedestrian-Friendly Haven
• The Montrose H-E-B earned its place on our list for its pedestrian-friendly accessibility, impeccable customer service, and the charming oak trees that adorn its parking lot.
• Voters also commended the store manager for their kindness and unwavering focus on customer satisfaction.