Leslie Odom Jr. Returns to Broadway as Purlie Victorious!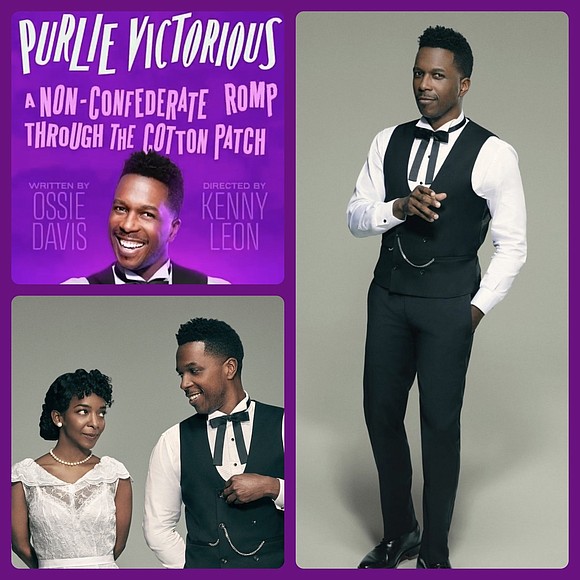 The first revival of Purlie Victorious: A Non-Confederate Romp Through the Cotton Patch has arrived on Broadway.
Tony Award winner Kenny Leon will direct the revival of the 1961 play by two-time Tony-nominated playwright Ossie Davis. Tony-winning actor Leslie Odom Jr. will headline the production in the central role of Purlie Victorious Judson. Kara Young co-stars as Luttiebelle Gussie Mae Jenkins.
Ossie Davis' play tells the story of a Black preacher's scheme to reclaim his inheritance and win back his church. Odom acknowledged his personal connection to the play and the artists who shaped it. His daughter is named after Ruby Dee, Ossie Davis' wife, who starred in the original Broadway mounting of Purlie Victorious.
Odom first encountered Davis and Dee through film. "Thanks to Spike Lee's reverence for their contributions to the arts, too, a whole generation of us really got to know Ossie and Ruby through Spike's work, at least at least," Odom said. Davis and Dee starred in Lee's 1989 film Do the Right Thing. The trio worked together again on the 1991 film Jungle Fever.
"That's a big life that they both lived," Odom continued. "All the lives that they touched and the leaders that depended on them… They're giants. It's not that any of us deserves Broadway; Mr. Davis deserves Broadway."
Though Davis and Dee's lives were significant, Purlie Victorious came from humble beginnings.
"The story goes that they said, 'We want you to write a play about race in America,'" Director Leon shared. "[Davis] thought about it and said, 'That's too painful. The only way I can get through it is to tell it through humor.'"
"He wrote a play about America and what will keep America beautiful," Leon said. "And 62 years later, we're looking at the challenges of our country, and this is a salve, a balm to heal what's wrong with America."
The play is currently in previews at the Music Box Theatre in New York and is slated to open on September 27.