OWN's All Rise Returns for It's Final Season!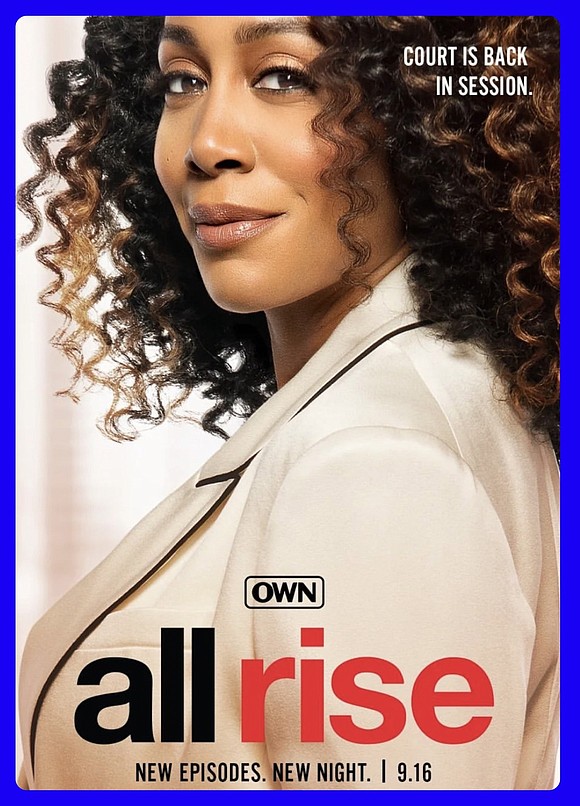 All Rise's court is back in session on the OWN Network, but not everyone is at work following the violence that broke out in the last show of the previous season.
As you might recall, the first half of Season 3 concluded with Brandon Page's followers overrunning the courthouse while his righthand man Leo Sikes stabbed Ness and shot Luke and Teddy.
In an exclusive sneak peek from this September 16 Season 3B premiere (OWN, 9/8c), Judge Lola Carmichael (Simone Missick) welcomes her colleagues back two weeks after that traumatic day.
Acknowledging what they've been through, Lola tells the crowded and emotional courtroom, "Nothing I say or do will erase the violence that we experienced, but we're doing everything we can to ensure that something like this never happens again."
In addition to extra security and counseling, Lola reminds her friends and coworkers that they will get through this together. "We are a family; we have to take care of each other," she says, adding that "the only silver lining is that we now have a deeper understanding of the suffering that comes with being the victims of violent crime, and it is my hope that we will use this to become more caring and dedicated to our very important work."
Lola's unexpected kiss with her ex André (Sean Blakemore) will play out as her current husband Robin (Christian Keyes) tells the man from Lola's past to "stay away from my wife."
Watch the teaser trailer for All Rise here: https://www.youtube.com/watch?v=gdsOJVJvtVE