Pop-Caribbean Artist Jessica Antoine Releases EP "INTENTIONAL"
First-Generation Haitian Singer Jessica Antoine is Breaking Through the Industry With New EP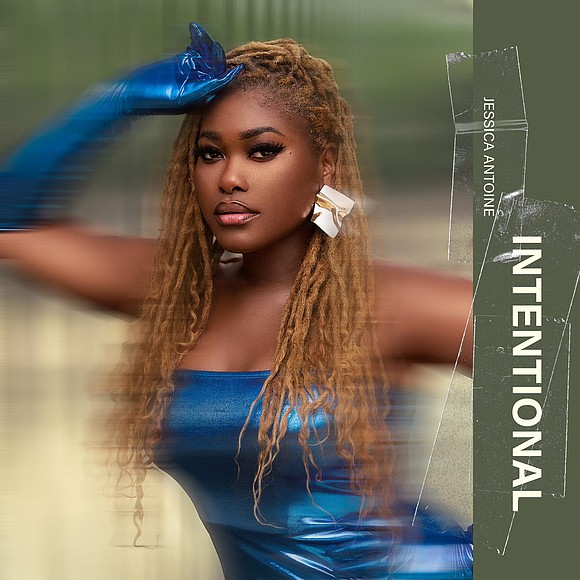 On September 15th, Jessica Antoine is releasing her new EP "INTENTIONAL." The music centers around sexual liberation, romance, nostalgia, heartbreak, healing, and more. Produced by Grammy Award-Winning producer and songwriter Elijah Blake and Matthew Finn, the EP includes songs in which Antoine sings in three languages: French, Haitian Creole, and English. It's a deep dive into Haitian culture and Antoine's personal experiences featuring a combination of sounds such as Afro Soul, Pop, RnB, and Neo Soul.
"Intentional is for the young man or woman that is evolving and solidifying who they are, what they want, and standing on that! It's as much about individual growth as it is about the journey to the lessons they learned. In the end, you realize that choosing yourself is and will always be your superpower," expresses Jessica Antoine.
She has been through a lot over the course of her dating history. Many ups and downs, confusing feelings, and not being on the same page as her significant other. We see this happen often as a result of poor communication between partners. Through her dissatisfaction, she embraces her sexuality and femininity. She learns to give herself grace and realizes that her superpower is finding self-love. She had to love and respect herself before anyone else.
A total of six tracks will be featured on the EP and available for streaming on all platforms. Pre-save here.
Tracklist:
Tracklist Order
Never Let Go
Patience
WYLM (While You Love Me)
Kremas
L'amour
Freeze
"First I want to thank God for my life and everyone in it. I am blessed beyond my imagination. Thank you to my family and loved ones who are always supporting me every step of the way. I want to give a huge thank you to my manager Desean Black for being my fearless partner in crime. Thank you Elijah Blake and Finn Matthews for writing and producing on this project as a collective team. I want to thank Jim for fine-tuning every pitch and melody to help me sound my ultimate best. Thank you to Nia Rice and the entire Serene Agency for sharing my vision with the world. Thank you Jason for your guidance and all the value you bring on board. Thank you all the great press for taking the time to get to know me. And last and most certainly not least thank you to my audience. Thank you for listening and supporting my art. I am nothing without my village. I love you all."
Keep Up With Jessica Antoine Here
Twitter: @JessicaAntoine
Facebook: Jessica Antoine
Youtube: @JessicaAntoine
TikTok: @jessicantoineofficial