Run for Something endorses Taral Patel for Fort Bend Commissioner - 3 Changing The Face of Local Politics in Texas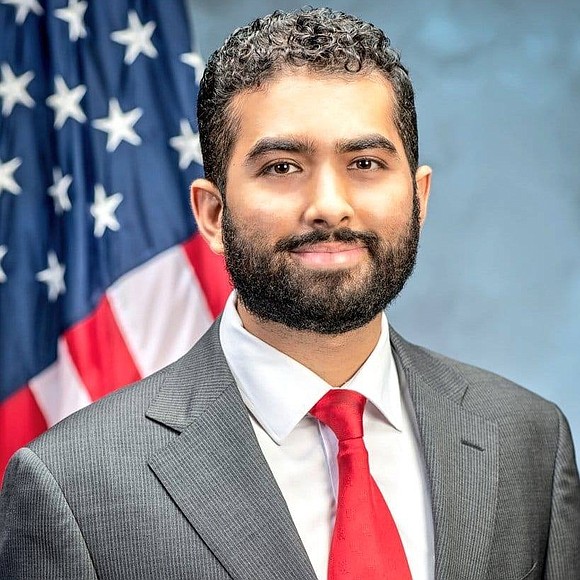 Taral Patel is proud to receive the endorsement of Run for Something (RFS), the groundbreaking organization that recruits and supports strong voices in the next generation of leadership.
Taral Patel released the following statement, " We are thrilled by the outpouring of support from community leaders and constituents of diverse backgrounds who are coming together to elect new leadership. As the most experienced candidate in the race and with a thorough understanding of the challenges faced by our communities, I am committed to putting constituents first and delivering tangible results that improve the lives of every resident in our county."
"As we continue to face ongoing threats against schools, democracy, and women's rights, I feel hopeful in announcing our biggest endorsement class of the year so far," said co-founder and co-executive director Amanda Litman. "These candidates understand that local offices are key to enacting meaningful change. We are confident in their commitment to representing the needs of their communities with integrity."
"Taral Patel has long worked to uplift people at the local, state, and federal level. He cares about access to healthcare - particularly the challenges that women in our state face today," said former Senator Wendy Davis. "As County Commissioner, Taral will expand healthcare access, lift up the underserved, and do so much more."
"These incredible leaders are emblematic of our belief in running good candidates everywhere," said co-founder and co-executive director Ross Morales Rocketto. "Each of these folks contributes to an expanding movement of thousands of people who are making real change in their communities. I am so excited to welcome all these candidates to the RFS community."
"As Fort Bend County's former Chief of Staff, Taral has been there for our community during the worst crises of our modern era, working around the clock, to save lives, protect property, and ensure the safety and well being of all of our residents," said Fort Bend County Judge KP George. "The reason Taral has overwhelming support from local leaders and community members is because he's been walking the walk and uplifting people in Fort Bend for years."
Of our September class of 69 candidates:

17 are alumni running for something again
46% identify as people of color
22% identify as LGBTQIA
55% identify as women or non-binary
Our class of candidates represent 25 states
As we continue to build the progressive bench from the bottom-up, we are excited to support and amplify more talented, young progressives already making a difference at the state and local level.
The endorsement process includes an extensive internal review with background check, staff interview and insight from local state experts.
Major Campaign Supporters of the Taral Patel for Commissioner campaign include:
Former Senator and Senior Advisor to Planned Parenthood Wendy Davis
Fort Bend County Judge KP George
Precinct 3 City - Missouri City Mayor Robin Elackatt
Precinct 3 City - Stafford Mayor Ken Mathew
Fort Bend County Precinct 3 Constable Daryl Smith
Stafford Mayor Pro Tem and Councilmember Xavier Herrera
Former Fort Bend ISD Board President Jim Rice
Former Fort Bend County Precinct 3 Constable Wayne Thompson
Fort Bend United PAC
Fort Bend Hispanic Council
Latino Labor Leadership Council of Texas
Governor of Colorado Jared Polis
Plumbers Local 68
PipeFitters Local #211
Former State Representative Gina Calanni
Former State Representative Celia Israel
State Democratic Executive Committeeman representing Fort Bend & President of Our Revolution Fort Bend Mohammad "Jazz" Aijaz
State Democratic Executive Committeeman representing Fort Bend Dylan Russell
Fort Bend Precinct 3 - Precinct Chairs and Captains:
Mohammad Aijaz, 3016
Jonathan Marcantell, 3022
Barbara Shook, 3035
Nishan Khan, 3045
Raphonsel Perkins, 3043
Padma Srinivasan, 3065
Rachael Stone, 3065
Saba Umar, 3071
Catherine Alia, 3078
Pedro Valencia, 3098
Aswin Vasan, 3107
Anthony Lascanama, 3111
Sharjeel Hanif, 3121
Dylan Russell, 3127
Shaizad Chatriwala, 3127
Sumita Ghosh, 3129
Thomas Brooks, 3129
Donna Ellis, 3131
Lakshmi Ramakrishnan, 3135
Becky Boykin, 3178
Amanda Litman and Ross Morales Rocketto launched RFS on Jan. 20, 2017 with a simple premise: help young diverse progressives to run for down-ballot races in order to build a bench for the future. RFS aims to lower the barriers to entry for these candidates by helping them with seeding money, organization building, and access to the trainings needed to be successful. So far, over 130,000 young people from across the country have signed up to run and gained access to RFS resources.

Run for Something recruits and supports talented, passionate young people who advocate for progressive values now and for the next 30 years, with the ultimate goal of building a progressive bench.