Whoopi Returns to the View Wearing Folding Chair Necklace!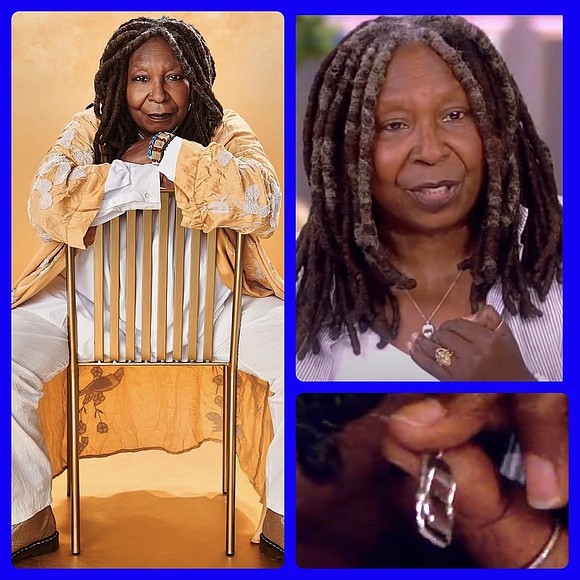 After a bout with COVID-19, Whoopi Goldberg returned to The View and addressed the biggest Black story of the summer: The Montgomery Riverboat Brawl. Not only did the legendary actress/comedian offer her thoughts on the huge fight, but she also wore a folding chair necklace as a shoutout to Reggie Ray, the man seen using a white chair to defend himself and others in the video.
"I have to lead this off by saying we do not condone violence on this show," Goldberg said. "But there was a story that happened last month in Montgomery, Ala. where a riverboat captain had 227 passengers, was trying to dock his boat in the spot he's supposed to be in, so the co-captain, who happened to be Black, went to confront this pontoon boat that was in the way. So a fight ensued, and something happened that we have not seen." A fellow riverboat employee also jumped into the water and swam to the dock to help break up the fight. The police detained 13 people. Black people came out of nowhere," Goldberg quipped. "We dropped out of the sky. It was crazy."
"The memes were off the hook. I am wearing a folding chair," Goldberg added, holding up her necklace.
Though some folks have called the folding chair a "lethal weapon" Hostin noted that she'd "rather have the folding chair than a gun," adding, "That's why no one died during this brawl."