Legally Blind Author Announces Debut of Series Centered on Flawed but Fierce Black Women in America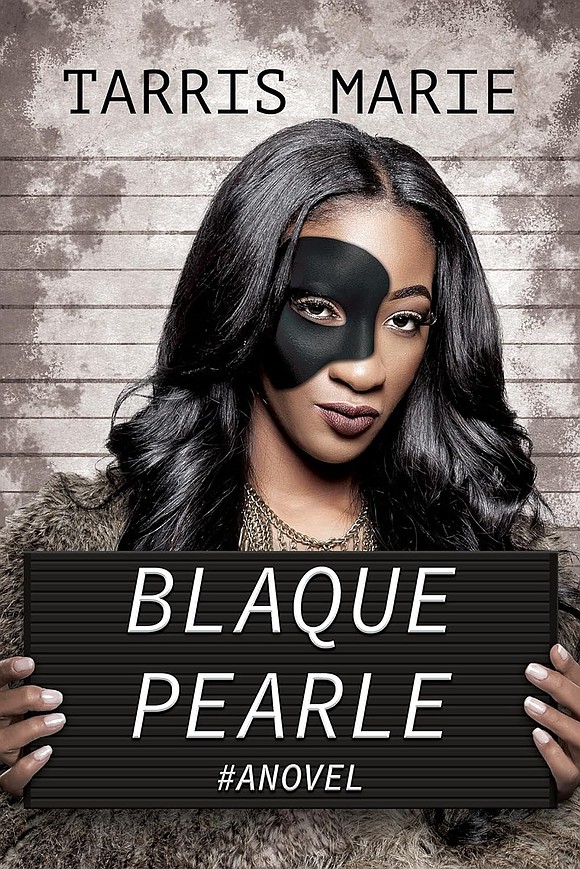 Before her Hollywood dreams were shattered, Pearle Monalise Brown was the tenacious aspiring actress from Compton's unforgiving, scarred streets. Never broken, Pearle switches gears to a fallback plan — resorting to using her beauty and acting skills to swindle money and expensive jewels. When she's hired by the Colombian cartel to steal a priceless Basquiat from a debonair kingpin and art collector named Blaque, her talents might not be enough to keep her from falling into a trap she never saw coming.
In Blaque Pearle, the riveting debut from Tarris Marie, the genres of women's crime and urban romance collide in a sophisticated, action-packed story featuring a deeply flawed but relatable protagonist who will risk everything for love and for her family — and she just might have to.
Blaque is sagacious and handsome, not to mention the legacy of two powerful organized crime families: the Laurents, known dons hailing from Kingston, Jamaica; and the Savages, a sophisticated syndicate with criminal enterprises across the U.S.
As Blaque and Pearle become passionately entangled, Pearle falls prey to a darker underworld. Time is ticking. Lives are at stake. Will these love outlaws be able to outsmart their enemies, or will they wage an all-out war, leaving the bodies to fall wherever they may?
"Blaque Pearle is a riveting page-turner, fueled by complex characters, erotic energy, and high-stakes action. I couldn't put it down," said Tanisha C. Ford, author of Dressed in Dreams: A Black Girl's Love Letter to the Power of Fashion. "Tarris Marie is a fresh voice on the literary scene who is reimagining the urban crime and suspense genres. I'm excited to see what she writes next. She's definitely one to watch."