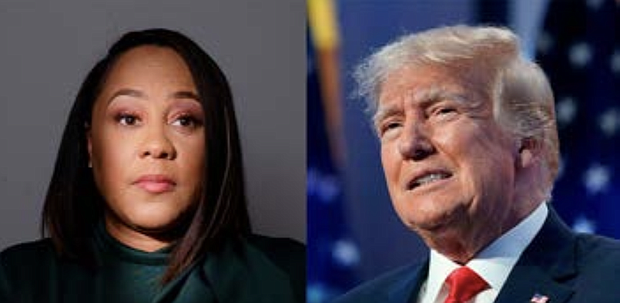 Fani Taifa Willis – Fulton County - DA and Donald J. Trump – Defendant
Stories this photo appears in:

In a media landscape frequently marred by misinformation, Fani Taifa Willis stands as a formidable pillar of justice and ethical governance. Embodied in her name, which translates to "prosperous people" in Swahili, Willis has earned a reputation for her unparalleled legal acumen. Particularly noteworthy is her expertise in applying the Racketeer Influenced and Corrupt Organizations Act, commonly known as the RICO Act, across a range of complex cases.