Black Women Founder launches a Pitch Competition and educational event to provide funding for other Women Founders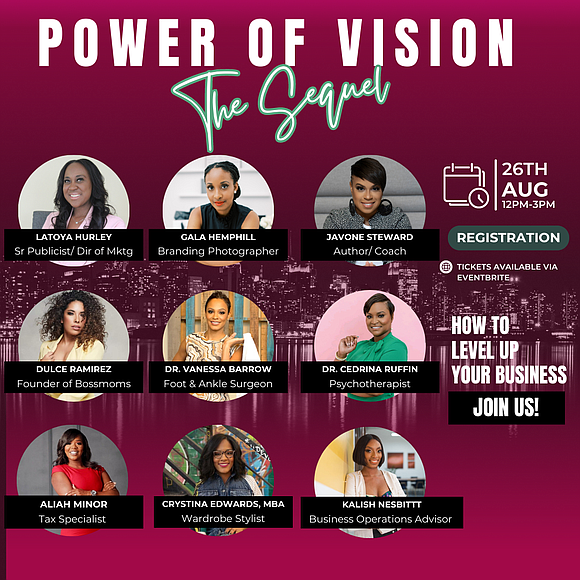 Empowering Women Entrepreneurs: Inaugural "Power of Vision" Event to Offer Funding and Education Opportunities
A groundbreaking initiative is set to take place as Black Women Founder, LaToya Hurley, announces the launch of the second "Power of Vision" event. This unique event will comprise educational information aimed at providing funding and support for women entrepreneurs. The event is scheduled to take place on August 26th, from 12:00 pm to 3:00 pm, at the prestigious Brava High Rise, located in downtown Houston at 414 Milam Street, Houston, TX 77002 on the 47th floor.
In the realm of entrepreneurship, women have shown remarkable resilience and innovation while defying stereotypes. However, women entrepreneurs persistently face disparities, particularly in terms of funding and access to critical information. Despite their potential, women entrepreneurs often find themselves navigating an uneven playing field when it comes to securing financial support for their ventures. This gender-based funding gap can hinder the growth and scalability of women-led businesses, limiting their capacity to reach their full potential. Similarly, the lack of equitable access to essential information, networks, and mentorship opportunities can impede their journey towards success. Addressing these disparities is not just a matter of fairness, but a strategic imperative for fostering economic growth and innovation. Efforts to bridge these gaps through targeted support, inclusive funding models, and comprehensive resources are crucial in empowering women entrepreneurs to thrive and contribute significantly to the broader entrepreneurial landscape.
LaToya Hurley, the visionary behind this event, expresses her commitment to uplifting women entrepreneurs, stating, I believe that by offering funding opportunities and educational resources to women founders, we can reveal their incredible potential and drive positive change in our business community. It's about empowering women to embrace their aspirations and turn them into reality.
Details about the Pitch Competition
The event marks a significant occasion as it unveils the upcoming pitch competition, a platform for women founders to present their groundbreaking business concepts before a distinguished panel of judges. In an exciting collaboration, Innovating Marketing Group joins forces with Gala Bethany Studio, Calberts Tax Service, Well-Run Retail to introduce this competition, offering an avenue for Women Founders to showcase their ventures and secure essential funding that has the potential to propel their businesses to remarkable heights. We're pleased to announce that applications for the pitch competition are now open, with the event set to take place on October 28th via www.InnovatingMarketingGroup.com. Beyond celebrating innovation, this event also cultivates it by providing a launchpad for women entrepreneurs, enabling them to turn their aspirations into tangible achievements.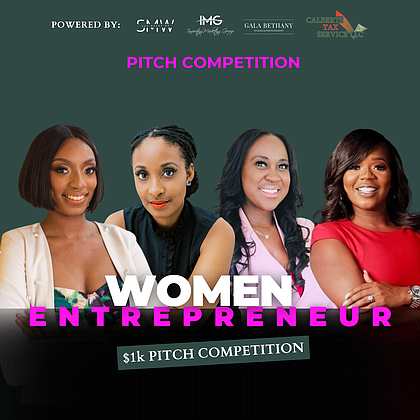 The Disparity in Funding for Women Founders
Supporting women founders is not only a ethical obligation but also an essential step toward fostering economic growth and innovation. As the founder of Innovating Marketing Group, LaToya Hurley truly understands and empathizes with the hurdles that fellow founders encounter on their entrepreneurial journeys. She remarks, "Having faced numerous challenges myself, I understand the unique struggles that women entrepreneurs face in securing resources and recognition." Unfortunately, the statistics highlight this imbalance. In a landscape where female-led startups receive a mere fraction of the funding allocated to their male counterparts, it's imperative that we bridge this gap. According to recent data, women-led startups receive only about 2.3% of the total venture capital funding, signifying a stark disparity that stifles potential innovation and growth. By actively supporting and investing in women founders, we not only rectify this imbalance but also unlock a wealth of untapped potential that can drive forward our economy and society as a whole.
Don't miss out on this incredible opportunity – register for the event today and be the first to enter the pitch competition by following this link: [Click Here]
To inquire about Zoom/Skype interviews with LaToya Hurley, email info@innovatingmarketinggroup.com or contact Innovating Marketing Group at 346.980.9062.