NN Body in the Galleria Kicks Off International Women's Day by Hosting Event for 50 Local Female Business Owners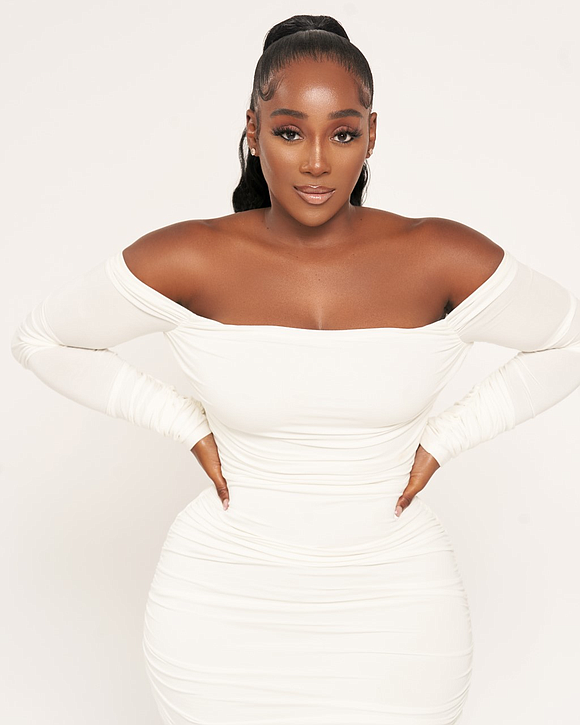 Nathalie Nicole, Founder & CEO of NN Body Co., a Black Woman-Owned fashion activewear and self-care boutique in Houston's Galleria Mall, is kicking off International Women's Day with a private event for 50 local female business owners tomorrow, Tuesday, March 7, 2023, from 6pm-8pm!
The exclusive International Women's Day kick-off event at NN Body (5085 Westheimer Rd., Suite 8000 in the Galleria Mall) is a celebration of "All Women" with a guest list of Houston female entrepreneurs who have forged their own path in businesses and industries including restaurants, real estate, apparel, medical, beauty, retail, finance, and public service, among others!
The special event is about more than just celebrating women and their accomplishments, it's about learning to take timeout for a little self-care.

"As women, we tend to spend so much time taking care of everyone else, we don't find the time to take care of ourselves," said Nathalie Nicole, Founder & CEO of NN Body Co. "We're natural-born caretakers, so it can actually feel awkward, and even selfish, to shift that focus to ourselves, but its self-care that really equips us to handle the everyday challenges of life. I'm thrilled to spend a little time with these very busy, wonderfully accomplished women and excited to help bring a little self-care awareness to this celebration, and the celebration of women this month."
Nicole will be treating the women to healthy cocktails, sweet treats, and the gift of a limited-edition NN Body Self-Care Box at the event! The custom-designed International Women's Day Self-Care Boxes feature high quality full-sized products including skin and beauty products, wellness products, and athletic wear from NN Body's signature collection of fashion activewear, curated with intention for ALL Women and designed to uplift the body, mind, and soul!

Nicole is only producing 150 of the limited edition NN Body Self-Care Boxes, with 100 boxes going on sale to the public on International Women's Day on March 8!
Nicole, an accomplished entrepreneur, consultant, and author, launched NN Body Co. in Houston's Galleria Mall in 2020. The boutique features a gorgeous collection of stylish, well-made signature athleisure apparel, activewear, swimwear, and eco-beauty products created to help support women with affordable self-care and healthy lifestyle options!
For those not attending tomorrow's International Women's Day Kick Off event, Nathalie Nicole's new limited quantity Self Care Boxes will be available for pre-order online at https://nnbody.co. or in-store purchase at NN Body on Wednesday, March 8, 2023, from 11am-10pm in honor of International Women's Day! Nicole plans to release future NN Body Self-Care Boxes in limited quantities quarterly. For more information, visit https://nnbody.co.