Medical Cannabis – The Best Bargain In Oregon, New York Not So Much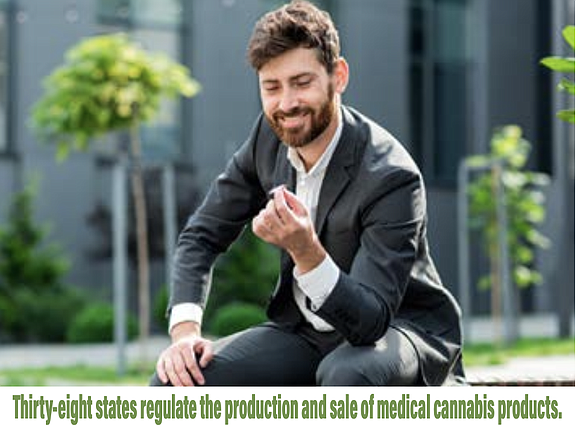 Houston Style Magazine readers, if you've been keeping a close eye on the medical cannabis industry, you'll be intrigued by the latest findings from a comprehensive analysis by Leafwell. The numbers have been crunched, and the ver- dict is out: Oregon is where you'll find the most affordable medical cannabis, while New York takes the crown for the priciest.
Leafwell's meticulous study of over 130,000 products in dispensaries na- tionwide revealed that, on average, the price of medical cannabis flower stands at $13.90 per gram. And if you're fortunate enough to be in Oregon, you'll be bagging a bargain with the average cost being a mere $6.91 per gram. This makes it the least expensive in the entire nation. But it's not just Oregon reaping the benefits; other states with prices that don't break the bank include Maine, Colorado, Arkansas, Michigan, Ohio, Mississippi, California, New Mexico, and Arizona.
On the flip side, New Yorkers face a steep price tag of $23.17 per gram. With only a limited number of licensed medical dispensaries currently operational, the high prices don't come as a surprise. Of the thirty-eight states that regulate medical cannabis production and sales, New York's regulatory body has often been under scrutiny for not licensing enough retailers to cater to the demands of the masses.
But who stands up for the responsible marijuana consumers in these changing times? Enter NORML. Established in 1970, NORML has tirelessly worked as the voice of Americans who seek an end to marijuana prohibition. As a nonprofit advocacy group, it champions the rights of the countless Americans who responsibly use marijuana.
While they've made notable strides in the 1970s, leading the charge to decriminalize minor marijuana offenses in 11 states, NORML today continues its mission with the same vigor. They strive to reform marijuana laws, serve as an accurate source of information to the media, lobby for supportive legislations, and organize impactful events like the NORML Legal Seminars and Conferences.
Additionally, their sister entity, The NORML Foundation, plays a pivotal role in educating the public on marijuana and its current policies. They extend legal support to those affected by existing laws and spearhead vital research initiatives.
As the oldest and most extensive marijuana legalization entity nationwide, NORML's commitment is evident. With
a dedicated professional team based in Washington, DC, and a plethora of volunteer-driven NORML Chapters throughout the country, the organization is unwavering in its goal: a future where marijuana is legalized and responsibly consumed.
Stay tuned with Houston Style Magazine for more updates on medical cannabis, its evolving market, and the indomitable spirit of organizations like NORML driving change in the industry.