Celebrating the Life and Legacy of Yvette 'Ms. Chag' Chargois, Houston's Beacon of Community Spirit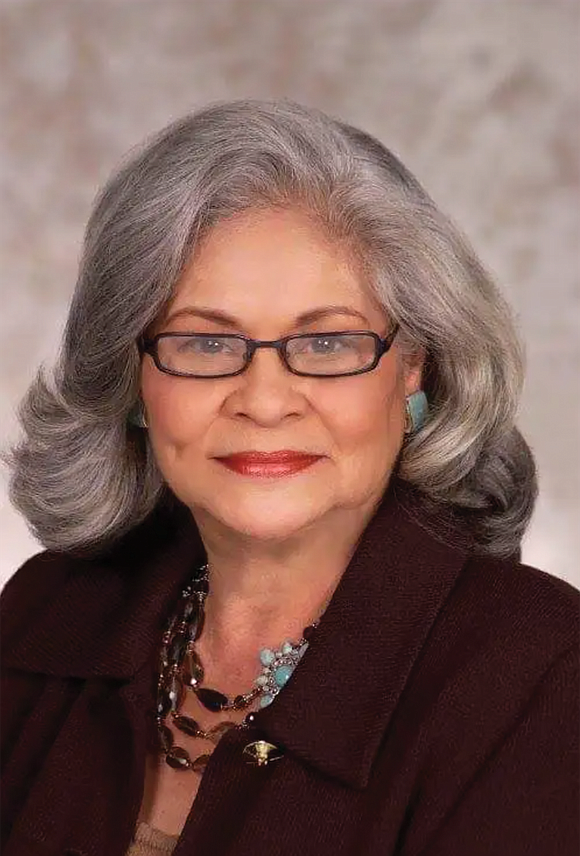 Houston mourns the loss of a cherished luminary, Yvette 'Ms. Chag' Chargois, whose remarkable life journey ended on November 10, 2023, at the venerable age of 81. With a rich tapestry of roles from a dedicated City of Houston administrator to the beloved Street Olympics chair, Ms. Chag's indelible mark on our community is both profound and inspiring.
We invite you to join us in a commemorative service honoring her monumental contributions to the city. The service will be held on Friday, November 17, at St. Mary's Catholic Church, 3006 Rosedale, beginning with the rosary at 9:30 a.m., followed by visitation and remarks at 10 a.m., and culminating in the funeral mass at 11 a.m., with a private burial thereafter.
Ms. Chag's career is a testament to her exceptional dedication. As a community outreach director for over 27 years and a historic civilian member of the Houston Police Department command staff, she worked under the guidance of several chiefs of police. Her laudable service garnered recognition from mayors and national leaders, cementing her stature as a Houston community icon.
An ardent community advocate, Ms. Chag's influence reached through the National Forum for Black Public Administrators and numerous local organizations, nurturing the social and cultural fabric of Houston. Her editorial tenure at Defender, where she captured the city's pulse in "Chag's Place," was marked by a signature blend of warmth and elegance.
Born Catherine Yvette Chargois, her early years were shaped by the values instilled at Our Mother of Mercy Catholic School and Phillis Wheatley High School, leading to impactful ventures in business and public administration. She is remembered with adoration by her family, including her sister Danielle Guerra; her children and their spouses; her cherished grandchildren; and a legacy of great-grandchildren.
We bid farewell to Ms. Chag with heavy hearts but also with a spirit of gratitude for her countless contributions. As we reflect on her motto, "Don't grieve for me, for now I am free; I'm following the path God laid for me," we are reminded of the grace and fortitude with which she lived her life. Ms. Chag's journey continues to inspire us all to serve and uplift our community with the same unwavering passion.
In lieu of flowers, the family encourages donations to the charities closest to Ms. Chag's heart, perpetuating her legacy of service and love.
Join us in the Yvette Chargois tribute, sharing memories and condolences and let us together celebrate the life of a local leader who was truly the heart of Houston.