Al B Sure!: Embraces National Advocacy Role, Champions Liver Awareness In Houston Event, Saturday, October 28th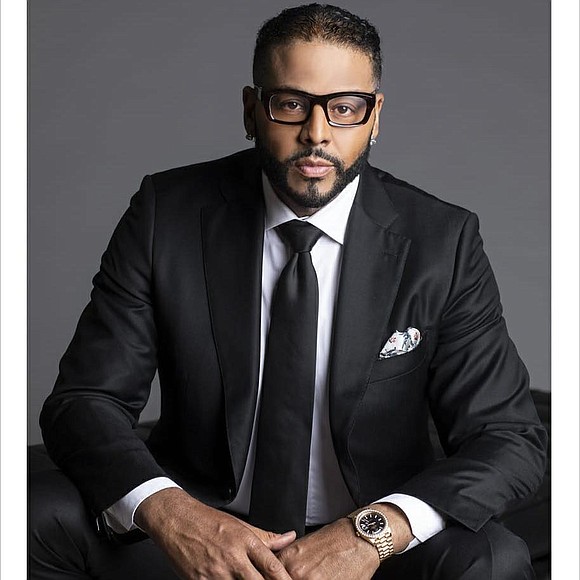 Houston – It's been precisely a year since a benevolent donor's family offered Al B. Sure! a second chance at life with a liver transplant. Now, this music icon, synonymous with the New Jack Swing era, is stepping up as the forefront ambassador for the American Liver Foundation's Liver Life Walk, powered by Houston Methodist Hospital. The much anticipated event, #WalkwithAlBSure, will be hosted at the renowned Macgregor Park, 5225 Calhoun Rd., nestled within the sprawling Texas Medical Center.
In a twist of fate last summer, Al B. Sure! faced a life-threatening situation when he experienced sudden numbness and collapsed. With sheer willpower, he managed to alert close friend Edward "DJ Eddie F" Farrell CHCO, leading to an emergency medical response. After a series of challenging medical events, including a dire prognosis, his resilience, coupled with the unparalleled care at Houston Methodist Hospital, led to a triumphant recovery.
Reflecting on the gravity of Al B.'s condition, Dr. Constance M. Mobley MD, PHD remarked, "The sheer odds he overcame highlight his immense spiritual, psychological, and physical strength."
Dr. Uday M. Khosla M.D., a pivotal figure in Al B. Sure!'s recovery journey, emphasized, "Al B! was literally on the brink. Every minute counted, and it was a race against time."
Now, with renewed vigor, Al B. Sure! is on a mission: to revolutionize healthcare access and bridge the glaring disparities. He extends heartfelt gratitude to the relentless team at Houston Methodist Hospital, the American Liver Foundation, and its visionary CEO, Lorraine Stiehl, for their unwavering support.
The Liver Life Walk, a marquee initiative by the American Liver Foundation (ALF), aims to foster community, awareness, and crucial funds for liver patients and their kin. Alise Jackson, the passionate National Senior Manager of Events at ALF, has been instrumental in bringing the #WalkwithAlBSure to life.
Kudos to the dedicated professionals at Houston Methodist Hospital, including Dr. Rafik Mark Ghobrial, Dr. Sudha Kodali, Analisa Lopez, Riki Graves, Arianne Dowdell, and Dr. David Ho, MD, for their contributions.
AMERICAN LIVER FOUNDATION LIVER LIFE WALK Date: October 28, 2023
REGISTRATION: 8:00 AM; WALK: 9:15 AM Sharp!
Location: MacGregor Park, 5225 Calhoun Rd
Partnership: @HoustonMethodist Hospital
Mark your calendars for October 28th! This Liver Life Walk event will dovetail with the debut of Al B. Sure!'s captivating podcast, "DON'T LET THE LOVE SONGS FOOL YOU!" Check it out on popular platforms such as Spotify, Apple Podcasts, Amazon, and more. Dive deep into the inspiring stories of the medical heroes and beloved friends and family who stood by Al B. during his toughest times.
Tune in: www.TheAlBSurePodcast.com
Produced by Al B. Sure! and supported by dynamic duo Mr. Gentry Thomas & Mr. CJ "Memphis On Air" Johnson, this podcast promises to be a melodious blend of stories, inspiration, and music.
Join us in this impactful walk, support liver awareness, and immerse in the soulful world of Al B. Sure!