Coco Gauff: Tennis Prodigy and Emerging Champion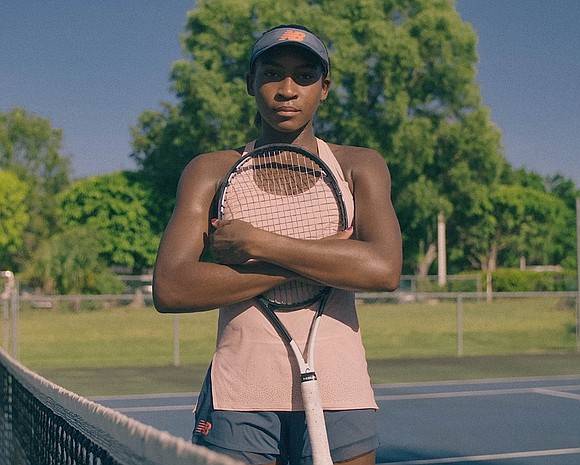 Early Life:
1.Full Name: Cori "Coco" Gauff
2.Date of Birth: March 13, 2004
3.Place of Birth: Delray Beach, Florida, USA
4.Parents: Corey Gauff (father and coach) and Candi Gauff (mother, former athlete)
5.Early Training: Started playing tennis at age seven at the Mouratoglou Academy in France, guided by famed coach
Patrick Mouratoglou.
Career Highlights:
1.Wimbledon 2019:
• Became the youngest player in the Open Era to qualify for the main draw.
• Defeated Venus Williams in the first round, drawing global attention.
• Reached the fourth round, losing to eventual champion Simona Halep.
2.US Open 2019:
• Advanced to the third round.
• Lost to Naomi Osaka, the defending champion.
3. Australian Open 2020:
• Made it to the fourth round. • Defeated defending champion Naomi Osaka in the third round.
4. 2021 Milestones:
• Reached her first major final in women's doubles at the US Open.
5. 2022 Achievements:
• Made her debut in a major singles final at the French Open.
6. 2023 Achievements:
• Clinched her first WTA 1000 title at the Cincinnati Masters.
• Sealed her first major singles title at the US Open.
7. Career Titles:
• Won her first WTA singles title at the 2019 Linz Open.
• Captured her maiden WTA doubles title alongside partner Caty McNally at the 2019 Citi Open.
8. Ranking Achievements:
• Broke into the WTA top 50 in 2020.
• Youngest player to reach the top 50 since 2005.
Earnings and Achievements:
1.US Open Victory:
As the 2023 US Open singles champion, Coco Gauff
earned a whopping $3 million.
2.Career Earnings:
Her career earnings surged to approximately $8.1 million from singles and doubles competitions on the ITF and WTA tours as of 2023.
3.Endorsement Earnings:
Forbes estimated her endorsement earnings to be $1 million in 2019, which escalated to around $4 million per year by 2023.
Key Sponsorships:
Companies like New Balance, Head (her racket supplier), Barilla (also a sponsor of Roger Federer), and American Eagle have partnered with Gauff.
For more info, visit www.Instagram.com/CoCoGauff