Coco Gauff Wins the US Open!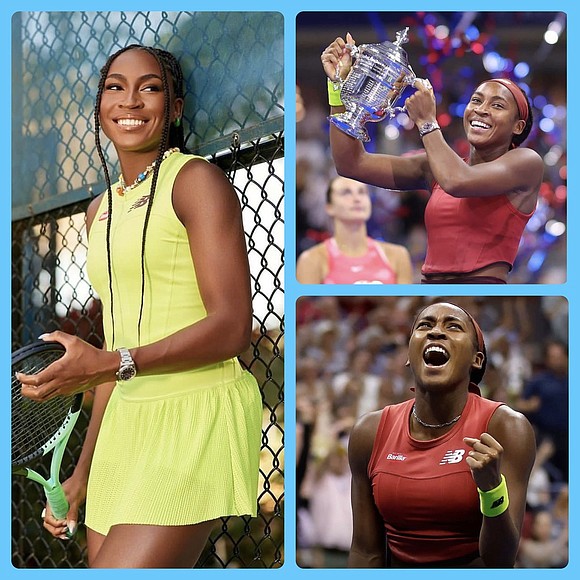 Coco Gauff was expected to win a major tennis championship, but the question was when? Outsized expectations didn't make the task of becoming a Gland Slam champion as a teenager easier, especially when there were scores of people who doubted her.
But Coco proved the doubters wrong at age 19. At the U.S. Open, where she used to come as a kid with her parents to watch her idols, Serena Williams and Venus Williams, compete.
Gauff set aside a so-so start and surged to her first major championship by coming back to defeat Aryna Sabalenka 2-6, 6-3, 6-2 in the U.S. Open Final. The crowd was raucous from start to finish.
When it was over, she shed tears of joy, and when she hugged her parents, they cried, too; Gauff first thanked them and her grandparents and her brothers before receiving a $3 million paycheck, the same amount Novak Djokovic received after winning the men's final. This is the 50th anniversary of when the 1973 U.S. Open became the first major sports event to pay women and men equal prize money; the person who led that effort, Hall of Fame player and rights advocate Billie Jean King, was on hand to award Gauff the check.
"Thank you, Billie," Gauff said, "for fighting for this."
Then, Gauff took the microphone to address anyone who might have questioned if this day would arrive.
"Thank you to the people who didn't believe in me. Like a month ago, I won a (tour) title, and people said I would stop at that. Two weeks ago, I won a (tour) title, and people were saying that was the biggest it was going to get. So three weeks later, I'm here with this trophy right now," said Gauff, who is on a career-best 12-match winning streak. "Tried my best to carry this with grace, and I've been doing my best, so honestly, to those who thought they were putting water in my fire: You were really adding gas to it, and now it's really burning so bright right now."
Gauff, who is from Florida, is the first American teenager to win the country's major tennis tournament since Serena Williams in 1999.