Coco Gauff's Stunning US Open Victory – Houston Revels in Tennis Excellence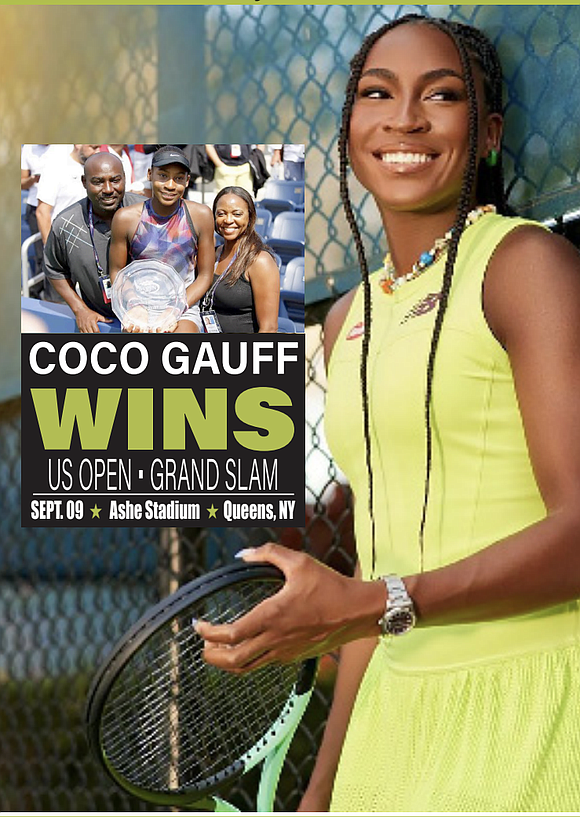 In a heart-stopping finale at the US Open, Coco Gauff's triumphant conquest over Aryna Sabalenka had the entirety of Houston Style Magazine's sports enthusiasts on the edge of their seats. The sonic boom of cheers reverberated across the stadium, crystallizing a moment where potential met achievement.
The US resonated with jubilation, echoing from the streets of Houston to the avenues of New York. Celebrities, sports icons, and even former Presidents united in lauding the 19-year-old sensation. It was a reflection of the promise Gauff showcased years ago when she stunned the world by outclassing Venus Williams at Wimbledon.
Channeling her journey, Gauff expressed to CNN's Carolyn Manno the weight of expectations she has carried. "The road has been challenging," she remarked, reflecting on her 2-6, 6-3, 6-2 victory. "Yet every hurdle, every doubt, has shaped me. Today wasn't my peak, but it was the spirit that mattered."

For the avid followers of Houston Style Magazine who've tracked Gauff's trajectory, it's evident she's not just a rising star in the tennis galaxy, but a beacon of determination, intelligence, and grace.
President Joe Biden took to X, the digital realm's buzzing hub, to applaud Gauff's stellar performance. "Your prowess at the Arthur Ashe stadium has not only lit up the court but has ignited hope and inspiration nationwide," he commended. Such sentiments were echoed by Barack and Michelle Obama, who've been fervent supporters, both on digital platforms and from the sidelines.
Echoing the past and present of American tennis, Serena Williams joined in, symbolizing the baton of excellence being passed on. Gauff's nostalgic reflection of her father introducing her to the world of tennis, watching legends like Venus and Serena, made her victory even more poignant.
With Houston's sports aficionados dissecting every serve and volley, Gauff displayed exemplary resilience, making an awe-inspiring comeback, especially after Sabalenka's initial dominance. The rallying cry, "Let's go, Coco," became the anthem of hope, encapsulating her journey from setback to comeback.
The luminaries gracing the stands, from Nicole Kidman to Zendaya, were a testament to Gauff's broadening impact. Social media channels buzzed, with Houston's own, and global stars alike, chiming in with praises, from heartfelt messages to a symphony of emojis.
On a more intimate note, Gauff's familial bond took center stage as she recounted heartwarming post-match moments. "The overwhelming emotions, the tears, the pride - it was an avalanche of feelings," she expressed.
For Houston Style Magazine's sports fanatics, Coco Gauff's victory isn't just a testament to her unparalleled skill but a reminder of the indomitable spirit of sportsmanship. As Houston celebrates, one thing's clear - Coco Gauff is more than just a tennis prodigy; she's a sports legend in the making. www.ATATennis.com/players/328560/CoCo-Gauff