Strong leftover Yeezy sales could reduce Adidas' expected operating loss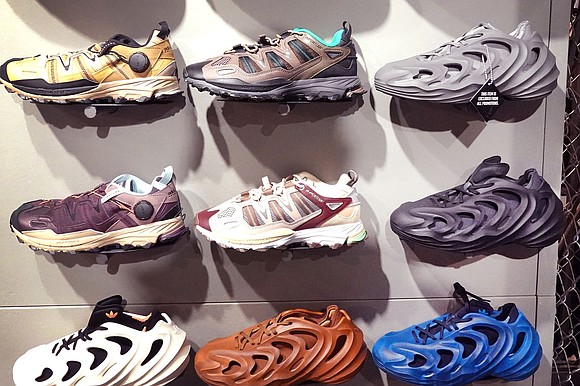 Originally Published: 24 JUL 23 16:55 ET
By Ellie Stevens, CNN
(CNN) — Strong sales of leftover Yeezy inventory is helping Adidas recoup some of its losses.
Recent sales of the shoes left over from the abandoned collaboration with Ye, the rapper formerly known as Kanye West, should reduce Adidas' expected operating loss to $498.3 million, the company said in a statement on Monday.
Adidas initially announced in March that it expected to incur a $775.1 million loss due to unsold Yeezy sneakers and the cost of a strategic review following the end of the nine-year partnership which the company ended after Ye made a series of antisemitic remarks.
"Part of the sales will be donated to the organizations that are helping us and that were also hurt by Kanye's statements," Adidas CEO Bjørn Gulden said when he announced the release of the Yeezy inventory in May.
In addition to the lower operating loss, the potential write-off for remaining Yeezy inventory decreased to $443 million.
Adidas also said group revenue in the second quarter fell 5% to $5.9 billion and operating profit was still down from a year earlier at $194.9 million, compared to last year's $434.1 million.
Adidas' gross margin, however, rose 0.6 percentage points to 50.9%, the statement continued.
These sales only included some of Adidas' Yeezy leftover inventory, and the company said in the statement this may be the first of many for the discontinued shoe.
"If successful, potential future Yeezy drops would further improve the company's results," the company said in the statement.