Karrine Steffans Reveals Advice She Gave Ray J About Sex Tape With Kim K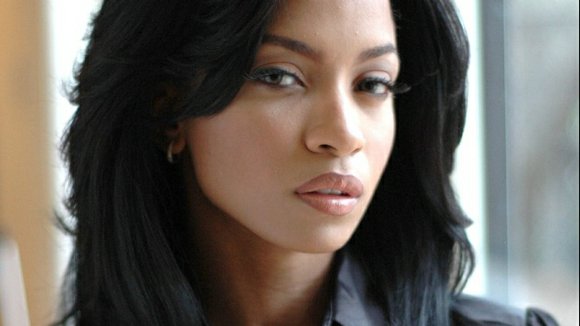 Not that you were checking, but Kim Kardashian's sex tape with Ray J "celebrated" its 10-year anniversary this month. To commemorate, Page Six published a few never-before-heard details about the tape and the surprising involvement of video vixen Karrine "Superhead" Steffans.
The best-selling author was also having sex with Ray J on camera at the time when news of Kim's tape first hit the street. Kim was saying that "Superhead was actually the person in the video," says former In Touch Weekly editor Kevin Dickson, who helped launch Kim into tabloid culture.
Karrine, who dated Ray J on and off for years, says she gave Brandy's brother some vital advice when it came to deciding whether or not to sign the Vivid video deal to have the sex tape made public:
"Ray was still trying to figure out whether to sign the deal. I told him I didn't think it was a good idea, because he's the man in the situation and also African-American. 'You're a Black man, so it's not going to do for you what it's going to do for her,' is what I told him, and I said, 'If she were a Black female, I'll tell her not to do it. But she's not,'" Karrine recalls telling Ray.
"He thought it was going to bring him wealth, and more fame … Ray J was Brandy's brother and everyone always called him Brandy's brother and no matter what he did, he couldn't come out from under that shadow … And he really, really, really, really believed — really in his heart of hearts believed — that this sex tape was going to finally make him white-girl famous."
For more information go to http://www.blackamericaweb.com