Tesla, On A Hot Streak, Passes Ford In Investor Value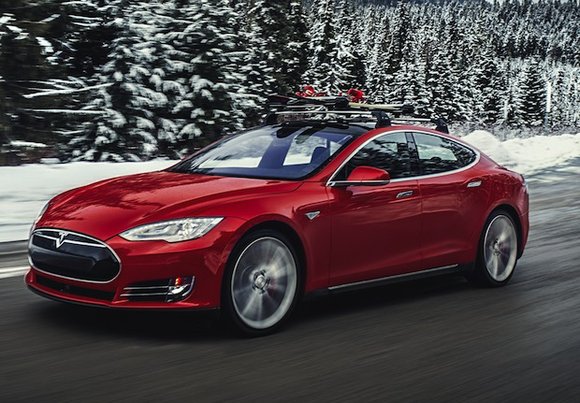 Elon Musk has steered past Henry Ford in the minds of investors, the latest sign that the auto industry is undergoing a seismic shift.
Tesla Inc., TSLA 6.18% the upstart Silicon Valley electric-car maker run by Mr. Musk, has overtaken Ford Motor Co., the automotive pioneer that is exactly 100 years older, as the second-largest U.S. auto maker by stock-market value.
Shares in Tesla were up 4.6% at $291.17 midday Monday, pushing the California auto maker's market capitalization to $47.49 billion, above the Michigan company's $45 billion, according to FactSet. The next milestone for Tesla is General Motors Co. , valued at $50.84 billion.
Tesla shares, which had already received a vote of confidence last week with Chinese tech company Tencent Holdings Ltd. TCEHY 0.62% revealing it had taken a 5% stake, were boosted by an announcement Sunday that the auto maker's first-quarter global vehicle sales reached a record.
The changing of the guard reflects a growing belief that internal-combustion engines will eventually be replaced by electric motors as the primary power source for automobiles. It is the latest threat to Detroit's once-dominant stranglehold on personal transportation, a role that was diminished by Japanese car companies in the 1980s and is now being challenged by Silicon Valley's technological might.
While Mr. Ford's Model T ushered in a wave of affordable mobility for the middle class, Mr. Musk is promising the same with the coming Model 3. It is a sleek, computerized $35,000 sedan that can drive nearly the distance from New York City to Washington, D.C., on a single charge.
Tesla is a bet that Mr. Musk—who is 45 years old, the same age as Mr. Ford was in 1908 when he released the Model T—can reshape transportation not only with electric vehicles, but with cars that drive themselves.
Some investors believe Tesla is better positioned than auto makers and tech giants by taking bold steps to bring advanced self-driving technology to the roadway.
For more information go to http://www.WSJ.com