TSU Comm Week Showcases Innovation and Scholarship
An Opportunity for Students to Connect and Grow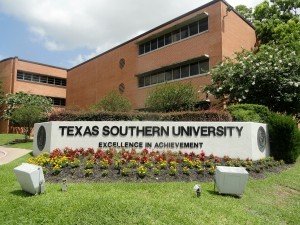 Houston, TX – Texas Southern University is set to host its annual Communication Week, April 17-21, with keynote speaker Dr. James L. Conyers, Director of the African American Studies Program at the University of Houston. Conyers is an acclaimed author of many publications including; Black Pioneers: Images of the Black Experience on the North American Frontier, The Ideology of Racism: From Slavery, to Plessy, to Affirmative Action, to Racial Healing, Let's Talk! and Visions of Freedom on the Great Plains.
Comm Week is designed to complement, supplement, and showcase student learning modules in media, film, entertainment and recording careers. Innovative tactics current and future trends will be shared by scholars, entrepreneurs and experts. This year's TSU Communication Week's theme is "Agency, Privilege, and Voice: Communicating in the age of Globalization and Multiculturalism."
"Communication Week is integral in integrating classroom theory with real world practical experience," said TSU Professor and Director of Communication Week, Dr. Rockell Brown-Burton. "We want to provide our students with opportunities for networking to ensure their future success. We have prominent professionals confirmed to participate and share practical tips."
The week will consist of guest speakers, panel discussions and breakout sessions centered around imparting honest and practical dialogue. A showcase of student and faculty projects will be exhibited during the event and a career fair entitled "Meet the Firms" will allow students to network and connect with potential employers. In addition, Houston-area high school students will spend the day learning about the field of communication and the Texas Southern University School of Communication.
Event Specifics:
Texas Southern University Communication Week
April 17-21
April 17 - 11:00 am - 5:00 pm
April 18 - 9:30 am - 3:00 pm
April 19 - 9:00 am - 8:00 pm
April 20 - 9:00 am - 5:00 pm
April 21 - 9:00 am - 2:00 pm
Texas Southern University School of Communication
Martin Luther King Jr. Humanities Center
3100 Cleburne Street, Houston, TX 77004
Additional information on the event can be found tsucommweek.com