TUTS: Dream Girls Deliver, Sparkle, and Shine for Houston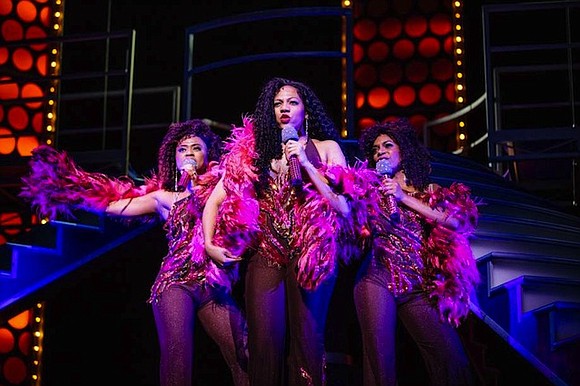 "Dreams Girls" opened at Houston's Hobby Center with a cast of multitalented actors. Directed by Sheldon Epps in his last production at TUTS and choreographed by Jeffrey Polk, "Dream Girls," the musical, is actually a favorite of Artistic Director Sheldon Epps and was brought to Houston's audiences to bring diversity to our city's theatre scene.
"Dream Girls" is almost completely an African American cast and this show featured many African American performers you wouldn't normally see. The majority of the cast made their debut appearance with TUTS so it was an extra special treat to see so many talented newcomers on the stage.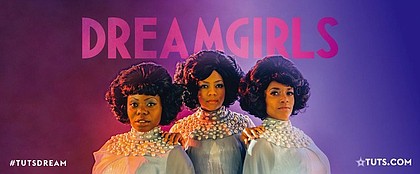 Before I get into its talented cast, let me give you a quick synopsis of the play itself. "Dream Girls'" storyline centers around a young female singing group similar to the Supremes called "The Dreams," who become music stars among the R & B industry and later crossover pop. The musical follows the ups and downs of the young singing stars trying to make it big and the price they pay struggling to maintain normal relationships with each other, family, and significant others. You witness these ladies go through fame, jealousy, greed, love, and loss at the costs of success and ambition. It's a roller coaster of emotion and covers mature topics you wouldn't normally see in a musical. That is what this spectacular show "Dreams Girls" is.
"Dream Girls" originally written by Tom Eyen with music composed by songwriter Henry Krieger, the production was first introduced in 1982 starring Jennifer Holladay became an instant mega hit. The musical then went on to win 6 Tony Awards including Best Musical of the Year. In 2006, it was made into a hit movie where Jennifer Hudson as Effie White amazed audiences and won her first Oscar for her role. Houstonian Superstar Beyonce was also part of this acclaimed film production. Believe it or not, there are tough shoes to fill with these roles, and I believe Theatre Under the Stars does a phenomenal job with this latest revival.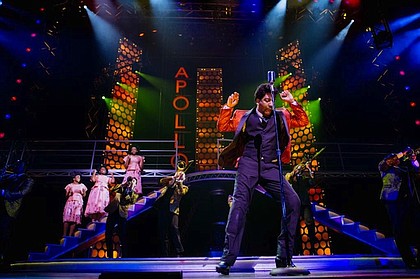 Expect to see nonstop singing with beloved ballads and crowd favorites such as: "Steppin' to the Bad Side," "And I Am Telling You I'm Not Going," "Dreamgirls," and "One Night Only." There were several standout performances of the night. E. Clayton Cornelius (Jimmy Thunder Early) managed to steal every single scene he was in. Full of energy and laced with hilarity, his vocals, fancy footwork and funky splits were a favorite to watch. Zonya Love as "Effie White" was powerful and engaging to watch, especially when she belted out the hit "And I Am Telling You I'm Not Going." Love easily brought both jeers and cheers from the audience with her striking vocal range. Love was deservingly given a standing ovation for her strong, but the vulnerable portrayal of "Effie White." Other standout stage and vocals included newcomers to TUTS Tanika Gibson (Lorrell Robinson), Phoenix Best (Deena Jones) and returning Houstonian Kerissa Arrington (Michelle Morris).
TUTS "Dreams Girls" is showing at the Hobby Center in Houston until April 16th you can purchase your tickets here: https://www.tuts.com/shows/dreamgirls-2
Be quick because this is one dazzling, glittery filled, show stopping musical that is going to SELL out fast!