Jon Ossoff Doesn't Live In His District. That Might Be A Problem.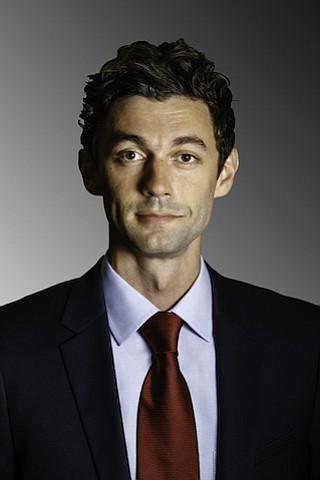 The problem for Ossoff is 1) We don't have time machines (yet!) and 2) his not living in the district plays into broader themes that work well for Handel.
Ossoff is 30 years old but looks younger. Ninety-five percent of his funding in the primary came from out-of-state donors. Actress Alyssa Milano was a vocal advocate for him; actor Samuel L. Jackson recorded a radio ad for Ossoff.
Add those factors to Ossoff not living in the district and you have a potentially potent political cocktail: This guy's just not one of us.
That's certainly the message President Trump was trying to send with his tweet Wednesday morning.
Ossoff will have to fight like hell against that caricature over the coming two months. He loses if the race is between a longtime Georgian in Handel and a political opportunist in Ossoff. He needs the race to be about the chance to send a fresh face to Washington to clean up some of the messes Trump has already created.
That would be an easier case to make if Ossoff just lived in the district.
Correction: This post has been updated to accurately reflect the date of the June 20 runoff.
For more information go to http://www.cnn.com