Trump Shatters Fundraising Record With $107 Million For Inauguration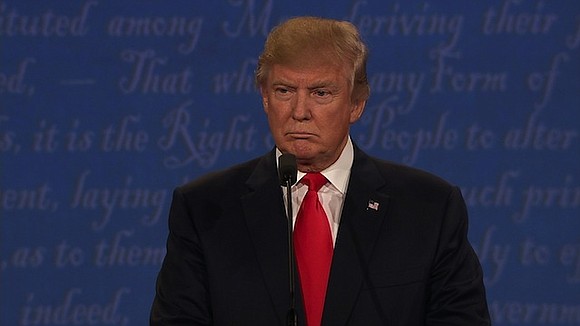 WASHINGTON (CNN) -- Corporations and wealthy Americans poured nearly $107 million into the festivities surrounding Donald Trump's ascension to the presidency, doubling the previous inaugural fundraising record set eight years ago.
Organizers announced the total on Tuesday, two days before the 58th Presidential Inaugural Committee must disclose its donors to the Federal Election Commission. The money paid for 20 events during the extravaganza, but produced excess cash that will be donated in the future to a charity, organizers said. They declined to share the details of the gift or the recipient.
"The amount of funds raised for the inaugural celebration allowed the President to give the American people, those both at home and visiting Washington, a chance to experience the incredible moment in our democracy where we witness the peaceful transition of power, a cornerstone of American democracy," said Tom Barrack, a close friend of Trump's who oversaw the ceremony.
Barack Obama's historic first inauguration collected a net of $53 million in 2009; Obama's team took in $44 million in 2013.
Trump struggled to raise large sums of money for much of the campaign, though the report shows a large number of traditional donors and companies in recent months making amends by funding his inauguration.
Twenty-six donors gave at least $1 million to the committee, including a $5 million donation from Las Vegas casino magnate Sheldon Adelson. Other seven-digit donors included the owners of four NFL teams: Bob McNair of the Houston Texans, Shahid Khan of the Jacksonville Jaguars, Dan Snyder of the Washington Redskins and Robert Kraft of the New England Patriots, who visit the White House on Wednesday to recognize their Super Bowl victory this year.
The report also shows the influence of large corporations, who cannot give directly to candidates during the campaign: Bank of America, Pfizer, Boeing, Dow Chemical and AT&T each gave $1 million to support Trump during the lead-up to the inauguration.
Other donors include some people who were once critical of Trump but may now seek a better relationship with the White House, including New York fundraiser Paul Singer, who once predicted Trump would trigger a global recession but gave him $1 million in early December.
This report does not show what the committee disbursed, meaning how much cash it has on hand -- which theoretically would be donated to charity -- is currently unknown.
For more information go to http://www.cnn.com