Trump's Erdogan Call Reflects Terrorism Focus, White House Says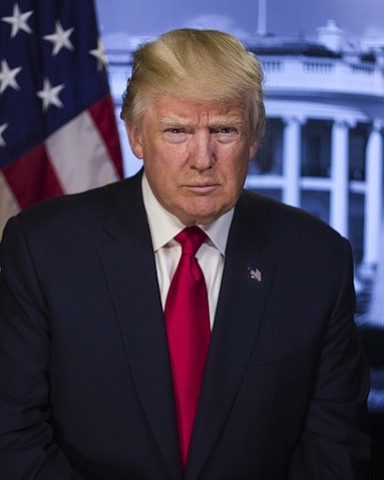 By Nicole Gaouette
WASHINGTON (CNN) -- The Trump administration issued one mightily mixed message Monday.
President Donald Trump congratulated Turkish President Recep Tayyip Erdogan on a contested referendum that granted him broad new powers and deepened concern about the NATO ally's growing authoritarian ways. Trump's outreach to Erdogan put him on a very short list of those who praised the results, including Hamas, the Palestinian militant group labeled a terrorist organization by the United States.
Just over a mile away, State Department officials wagged a finger, noting widespread voting irregularities that gave Erdogan his razor-thin victory and warning Turkey to protect all its citizens' rights and freedoms.
Trump's call and the internal administration disconnect raised eyebrows, not least because Turkey has already cast a shadow over the administration. As a candidate, Trump admitted his family's business interests there create a conflict of interest -- and that was before revelations that former National Security Adviser Michael Flynn had been operating as a foreign agent on behalf of Turkish interests while advising Trump.
But administration officials and analysts point to Ankara's crucial role in the battle against ISIS as they outline the thinking behind Trump's decision to pick up the phone Monday. In the balance between US interests and American values, they say the President feels Turkey's importance on foreign policy outweighs any concerns about its government's policies.
"The President is aware" of concerns about Erdogan's growing authoritarianism, a senior administration official said. "On the other hand, Turkey is a vital NATO ally in the counterterrorism field and I think he felt that in those competing constituencies, he needed Turkey with us in that fight and he let other elements in the government address the referendum."
Spokesperson Sarah Huckabee Sanders said the White House has no apologies to make about the call. "No," she said when asked if Trump had any regrets. "The President is putting American safety first and foremost and why would he ever regret taking steps to protect Americans."
The official acknowledged that "there's a tension" between Turkey's role as a US ally and the ways Erdogan's rule runs counter to US values. "That's one of the situations you find yourself in. If your policy is America First and protecting America, there are times when you're going to be picking from some imperfect options."
That tension has existed for decades when it comes to Turkey, which has undermined US sanctions on Iran and supports terror groups, analysts say. President Barack Obama came into office viewing the country as a model for Muslim democracies. After a few years, particularly after Erdogan brutally crushed internal descent in 2013, Obama distanced the US, but maintained the partnership.
That reflects a long-standing pattern, said Blaise Misztal, national security director at the Bipartisan Policy Center. "US policy has never figured out whether we see Turkey as a geostrategic, geopolitical asset or whether we value Turkey for the nature of its government," Misztal said.