Even Oprah Can't Breathe Life Into 'Henrietta Lacks'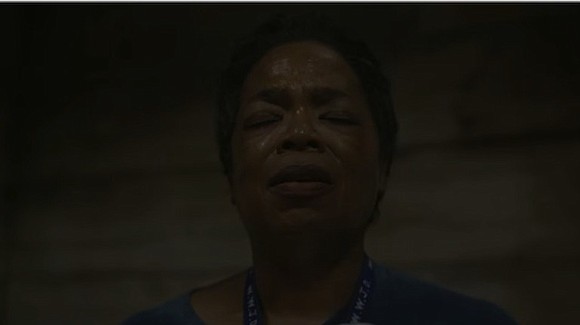 By Brian Lowry
CNN
(CNN) -- The Oprah Winfrey seal of approval remains one of pop culture's most powerful brands and marketing tools. Yet even that can't breathe life -- immortal or otherwise -- into "The Immortal Life of Henrietta Lacks," an earnest HBO adaptation of the bestselling book that's ultimately fenced in by its format.
Seeking to build a movie around a title character that died in the 1950s, the drama unfolds largely from the perspective of Rebecca Skloot (played by "Damages" star Rose Byrne), the author who painstakingly chronicled her story. The journalistic process, however, serves as a chilly window into the narrative, even with Winfrey in the key supporting role of Deborah Lacks, Henrietta's eccentric, distrustful daughter, who Skloot must gradually win over.
The underlying true story is certainly remarkable. Henrietta Lacks, in her early 30s, had cancerous cells removed at Johns Hopkins Hospital in 1951. For the first time, doctors were able to grow those cells in a petri dish, using Lacks' "immortal" legacy to spearhead vital biomedical breakthroughs.
Her family, however, had grown up barely knowing Henrietta and understandably suspicious of medical researchers, realizing that a host of parties had handsomely profited from their mother's cells without any of them earning a dime.
Skloot, meanwhile, seeks to assemble the story of Henrietta's life as well as her death, but runs into a series of roadblocks. That includes her exchanges with Deborah, who is alternately enthusiastic about the project and peevish -- convinced that the mother she never knew was exploited, and prone to believing wild conspiracy theories.
Deborah forces the writer to jump through various hoops to secure her cooperation, before gradually introducing her to older family members better able to putty in the gaps.
While Skloot's laborious efforts serve as a sort-of tribute to the merits of old-fashioned journalism, the movie lands in a dramatic no man's land. Even with fleeting flashbacks of Henrietta (played by "Hamilton's" Renée Elise Goldsberry), the story never brings the audience much closer to knowing her, or fully grasping the other threads running through the 90-minute film.
The most emotional of those strands is the bond forged between Rebecca and Deborah. Despite Winfrey's touchingly vulnerable performance, that feels almost as underdeveloped as the science of what came to be known as "HeLa" cells, and the contemptuous way the hospital treated an African American family. Those shortcomings come despite a splendid cast that includes Reg E. Cathey, Rocky Carroll, Courtney B. Vance, Ruben Santiago-Hudson and Leslie Uggams.
"The Immortal Lack of Henrietta Lacks" will surely introduce many who haven't read the book to the more extraordinary aspects of the story.
Despite noble intentions, though, HBO has set a high bar for its movies, and the task of transforming this adaptation into something with a life beyond the printed page is where "Henrietta Lacks" proves lacking.
"The Immortal Life of Henrietta Lacks" premieres Aug. 22 at 8 p.m. on HBO.