Singer and Songwriter Coline Creuzot Is Up Next With Her New Single "High Life"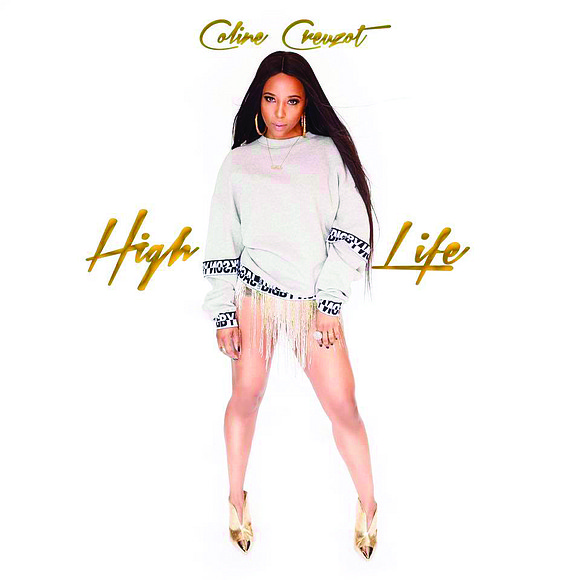 Singer and songwriter Coline Creuzot is well known in the Houston's music community, and will soon be a household name with the debut of her new single "High Life." The R&B singer's latest love-tune has a classic R&B feel mixed with a modern hip-hop vibration.

There's a familiar tune mixed into Creuzot's single, which was written and produced by well-known Houston producer Dallas Blocker. Blocker is most known for his collaborations with Houston rappers Bun-B, Z-Ro, Slim Thug, Lil Flip, Mike Jones and Paul Wall. His work expands well beyond Houston and includes other artists such as Rick Ross.
The Houston native is also not a stranger to the national music industry with her expansive resume that includes working with today's most relevant producers. The multi-talented artist has also written for several artists including Kelly Rowland, as well as collaborated with some of the industry's most prominent hip-hop artists.
Creuzot landed her publishing deal with EMI, which is now Sony ATV, in 2011 following the success of her single "Give and Take", produced by Houston producer Happy Perez. Perez has produced albums for Miguel, Tory Lanez, Paul Wall, and Frank Ocean. That single strengthened her ties in the music industry giving her the opportunity to open for top artists such as Drake, T-Pain, David Banner, T.I, and Keyshia Cole.
Creuzot's love for country music has contributed to her eclectic style of writing.
"I love country music. I try not to put myself in a box. The best thing for me is to go into the studio and create and write."
The Hampton University graduate says she works hard to maintain a comfortable balance between her singing career, writing, dancing, and family life.

"I love to run. I run daily to clear my mind."
The singer currently lives in LA with her family, still actively writing and working on a new EP that she plans to release this year.
"We're definitely going to release it this year, but I want it to make sure it happens organically," Creuzot said.
Creuzot's single is available for listening on her website, colinecreuzot.com.