Funeral Under Way for ex-NFL Player Aaron Hernandez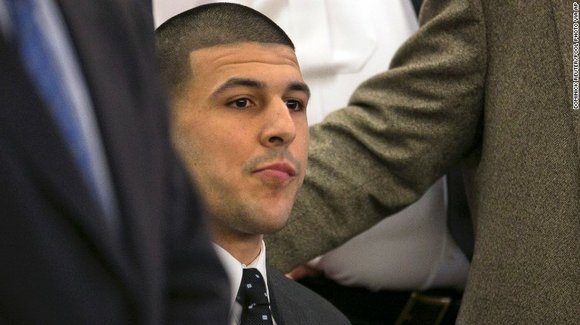 By Jay Croft
CNN
(CNN) -- A funeral is under way for ex-NFL star Aaron Hernandez, who was convicted of murder in 2015 and who killed himself in his prison cell last week.
The private service for Hernandez, 27, is in his hometown of Bristol, Connecticut.
The former tight end for the New England Patriots was found hanged in his cell early Wednesday morning. Authorities said he committed suicide.
Hernandez was a fourth-round draft pick in 2010 and signed a contract extension worth up to $40 million in 2012.
Less than a year later he was charged with first-degree murder in the death of Odin Lloyd.
Hernandez was convicted and sentenced to life without possibility of parole on April 15, 2015.
This month, he was acquitted of two other murders.