United Passenger David Dao Swung Fists Violently, Officers' Reports Say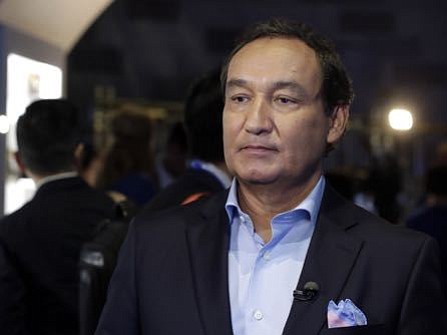 By Euan McKirdy
CNN
(CNN) -- The United Airlines passenger who was left bloodied and bruised after being forcibly removed from a flight earlier this month was swinging his arms, his hands balled into fists, as officers from the Chicago Department of Aviation tried to pull him out of his seat, according to incident reports from the officers involved.
Officer Mauricio Rodriguez, the first officer who responded to the April 9 incident, largely confirmed accounts by other passengers about how David Dao was taken off the plane, but said that when fellow officers tried to remove Dao, he "started swinging his arms up and down violently," according to his report.
Officer James Long gave a similar account.
"The subject started swinging his arms up and down with a closed fist," Long said in his report.
The incident began when gate agents asked for volunteers to give up their seats on Louisville, Kentucky-bound Flight 3411 to make room for a United crew that needed to meet another flight. Dao, 69, and his wife initially agreed to take a later flight, a fellow passenger told CNN, but then changed their minds when they learned the next flight wouldn't depart until the following day.
"He was very emphatic: 'I can't be late. I'm a doctor. I've got to be there tomorrow,'" Jayse Anspach recalled.
The airline offered compensation to anyone willing to give up their seats, but when not enough people volunteered to go, Dao was apparently chosen at random.
In video shot by Joya and Forest Cummings, who were sitting behind him, Dao repeatedly refuses to disembark, explaining to officers that he is a physician and must work in the morning.
The Cummingses told CNN in a phone interview three days after the incident that Dao was not belligerent and got only mildly upset when a second officer arrived, demanding he leave the plane, they said. Dao never raised his voice, the couple said.
The officers' reports -- obtained through a Freedom of Information Act request by the watchdog group Judicial Watch -- paint a different picture. The officers' reports said they were called to the plane in Chicago's O'Hare International Airport because of a passenger "yelling about leaving the aircraft."
"I'm not getting off," Dao told officers in an aggressive manner, according to Rodriguez's report. "I'm not leaving this flight that I paid money for. I don't care if I get arrested."
It was as officers began to pry Dao from his seat that he started screaming, witnesses said. Disturbing images of the incident soon hit the Internet, showing Dao -- with blood trickling from his mouth -- being dragged down the aisle of the plane by his wrists, limp and dazed, with his glasses askew on his face and his shirt riding up his torso, stomach exposed.
'Flailing and fighting'
When officers physically lifted Dao from his seat, Rodriguez's report said, Dao's flailing caused Long to lose his grip on Dao, and the passenger fell forward and hit his mouth on the opposite seat's armrest.