Book Details What It Means to Be 'The Legendary Daddy'
Author Alejandro Magallanes shares personal memoir about beginnings of fatherhood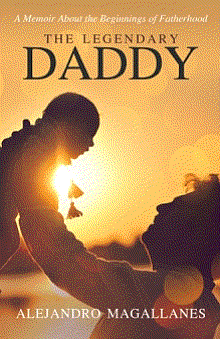 LOS ANGELES — Alejandro Magallanes is a concerned parent and loving father. With his passion for storytelling, he became "The Legendary Daddy" (published by Balboa Press). Achieving his lifelong dream of becoming a father, his book is a memoir about labor and delivery, postpartum depression, and triumph.
For Magallanes, a parent's journey is legendary. This is a story of a father who realizes that his legend is as glorious as it is heartbreaking. His mishaps serve as a guide for new parents, sending imperfect adults onto a life of heroic self-sacrifice. His adventures reawaken experienced parents' understanding of the golden moments of child raising. Ultimately, this book is about an individual who realized his destiny.
"My book is about following your dreams. Following your dreams will send you on a path of struggle and heartache," Magallanes shares. "It is during this time that you must persist and create your own legend." The author hopes that this coming-of-age story will serve as a guide for new parents and show readers how reaching for their dreams will lead to a legendary life.