Panama City Beach Invites Nature Lovers to "Make it Yours" And Explore Beach Sands, State Parks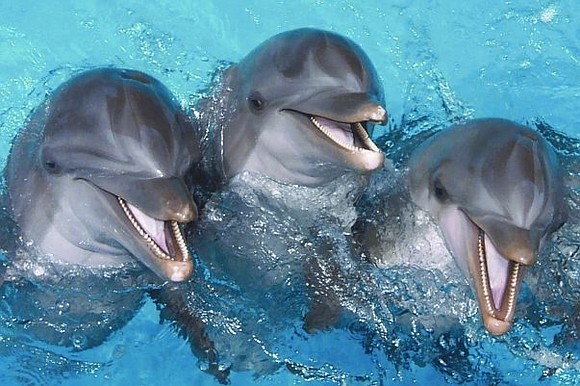 PANAMA CITY BEACH, Fla., August 3, 2017 – You may find it surprising that Panama City Beach is one of the top destinations for eco-tourism. With secluded stretches of sand, dense woodlands and wild wetlands, Panama City Beach is perfect for your next outdoor excursion. With ecotourism more popular than ever, Panama City Beach offers nature lovers the opportunity to "make it yours" with ecologically responsible, fun-filled outings with the potential for discovery around every turn.
Outdoor enthusiasts can enjoy hiking, bird watching along scenic trails, boating, fishing, diving, kayaking, off-road cycling; stand up paddleboarding (SUP) and more. In addition, Panama City Beach provides distinctive wildlife viewing opportunities. From bottle-nosed dolphins and large schools of baitfish in the Gulf of Mexico to alligators and egrets in the marshes and dune lakes, wildlife thrives in this area. And, with everything from airboat adventures to glass-bottom boat tours and marine rescue programs, there are many ways to experience and observe the surrounding wildlife.
Bracketed by state parks and home to miles of on and off-road bike trails in protected conservation areas, Panama City Beach also offers award-winning beaches and chances to encounter nature both above and below water.
Visitors to Panama City Beach are invited to construct a customized itinerary for their ecotourism adventure by taking the "Find Your Vacation Vibe" Quiz which will offer suggestions for how they can "make it yours" during their stay.
Key points of interest for nature lovers include:
Panama City Beach Conservation Park
This 2,900-acre tract of West Bay Ecosystem is being restored using reclaimed water to return a natural balance back to a once-threatened set of wetlands. Visitors can enjoy the Conservation Park's boardwalks and 24 miles of unpaved trails as they hike, bicycle or run loops that range from half-a-mile to 11 miles. Gayle's Trails connects the Conservation Park trails with other trail systems throughout the beach and honors one of the project's visionaries, former mayor of Panama City Beach Gayle Oberst. Public restrooms, picnic areas, a guide to local flora & fauna, and a pavilion are located near the main parking lot, while an outdoor classroom provides a venue for group educational and enrichment opportunities. Additionally, eight boardwalks totaling over a mile in length are scattered throughout the park, providing excellent views of natural wetland areas.
St. Andrews State Park
St. Andrews State Park ranked number two on the list of "Top 10 Beaches in the United States" by Trip Advisor®. One of the most popular outdoor recreation spots in Florida, the park is characterized by rolling, white sand dunes separated by low swales of pinewoods and marshes. Visitors are encouraged to hike the Blue Heron Trail that winds through myriad plant communities. Here, freshwater and saltwater marshes teem with wildlife and birds. The Gator Lake Trail provides visitors with an elevated vantage point for spotting alligators and a variety of waterfowl, wading birds and other small animals. Button Bush Marsh is a favorite feeding place for a variety of birds including herons and ibis.