Daymond John and Miller Lite Bring Tap the Future Live Pitch Tour to Houston
Natasha Ero | 8/4/2017, 12:14 p.m.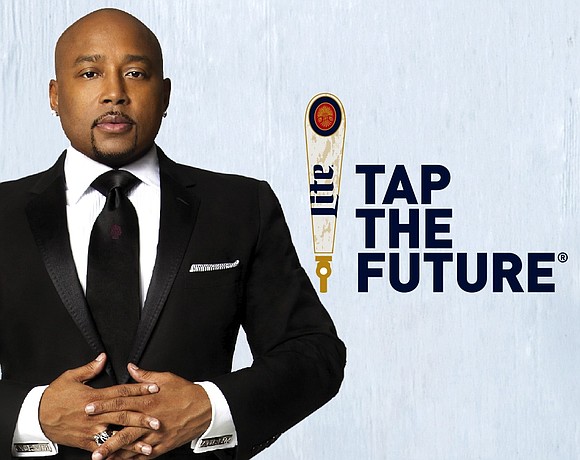 Look out, the shark is in town! Entrepreneur Daymond John of ABC's Shark Tank and Miller Lite brought their Tap the Future Live Pitch Tour to Houston for the fifth year. Tap the Future is an annual business competition that awards one lucky winner $100,000 to fund their next business venture.
Twenty-five semi-finalists had the opportunity to pitch their product to a panel of business experts. The panel included Daymond John, Angelica Garcia, CEO of AIM Global Logistics, and Cam Doody and Stephen Vlahos of Bellhops.
"The lifestyle specialist," Kenny Burns, hosted the event and kept the audience laughing. The energy was through the roof as the audience awaited for the entrepreneurs to give their best shot at landing a deal with the sharks. The pitches included the Fishing Caddy, SHEDWOOL, an online shift scheduling software, Catspring Yaupon, a farm-raised tea, RecChanges, and Lithic Nutrition. Twin brothers Lars and Dave Baugh pitched their cricket protein powder and bars to the judges. Daymond John loved their enthusiasm over their products. Three members of the audience were also given the chance to pitch their products to the panel for a $500 prize. Colorado based Lithic Nutrition took home the $20,000 prize and will move on to the national finals. Five finalists will present to a national panel of judges at MillerCoors' Chicago headquarters in September where the grand prize winner will receive $200,000 to further their business.
"Tap the Future is a phenomenal opportunity for entrepreneurs to gain access to essential expert advice and funding," said John. Since the competition was created five years ago, Tap the Future has awarded over $1 million in equity-free capital to entrepreneurs around the country. "MillerLite Tap the Future provides entrepreneurs with the support and resources to help them succeed in business," said Steve Canal, MillerCoors National Community Affairs. Tap the Future's next stop will be in Los Angeles. For more information on the Tap the Future Live Pitch Tour, visit mltapthefuture.com.