Harris County Public Health Executive Elected to Lead National Health Organization Priorities Include Health Equity and Disease Prevention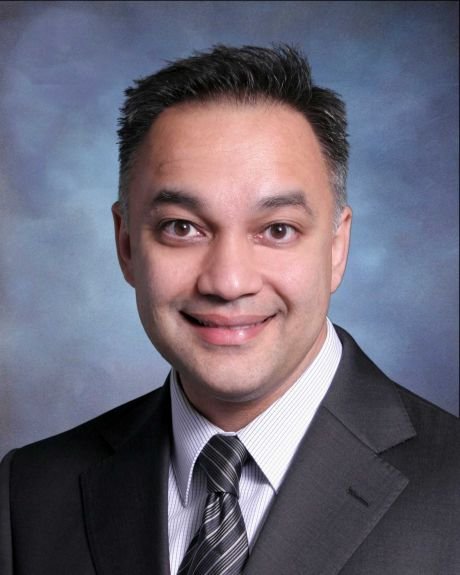 Harris County Public Health (HCPH) Executive Director, Umair A. Shah, MD, MPH, is the newly-elected president of the National Association of County and City Health Officials (NACCHO). He was sworn into office on July 1.
NACCHO represents nearly 3,000 local health departments across the U.S. These city, county, metropolitan, district, and tribal departments work to protect and promote health and well-being for all people in their communities. As President of NACCHO, Dr. Shah chairs the association's Board of Directors. The Board establishes NACCHO's strategic direction and initiatives, ensures that annual goals are met, sets the annual legislative agenda, and provides financial oversight.
"Local health departments play a vital role in supporting the overall health of a community," said Dr. Shah. "We are bound by one common theme: the relentless pursuit of health. We know our work, our place, and our value."
During his tenure, Dr. Shah said NACCHO will focus on building capacity in health departments, connecting NACCHO members across different disciplines and interests, amplifying the voice for small and large health departments and broadening the scope of NACCHO to work alongside key partners in the public and private sectors.
"All of our efforts will focus on promoting health and equity, combating disease, and improving the quality and length of all lives," said Dr. Shah.
Since 2013, Dr. Umair A. Shah has served as Executive Director and Local Health Authority for Harris County Public Health (HCPH) – the county public health agency for the nation's 3rd largest county with 4.5 million people. Under his leadership, HCPH has won numerous national awards including the "Local Health Department of the Year" award from the National Association of County and City Health Officials (NACCHO) in 2016.
Dr. Shah earned his B.A. (philosophy) from Vanderbilt University; his M.D. from the University of Toledo Health Science Center; and completed his Internal Medicine Residency, Primary Care/General Medicine Fellowship, and M.P.H. (management), at the University of Texas Health Science Center. He also completed an international health policy internship at World Health Organization headquarters in Switzerland. Upon completing training, Dr. Shah began a distinguished career as an emergency department physician at Houston's Michael E. DeBakey VA Medical Center. He started his public health work as Chief Medical Officer at Galveston County's Health District before joining HCPH to oversee its clinical health system and infectious disease portfolio.
Dr. Shah currently holds numerous leadership positions with respected entities like the National Academies of Sciences, Engineering, and Medicine; U.S. Centers for Disease Control & Prevention; Trust for America's Health; Network for Public Health Law; and the Texas Medical Association.
Dr. Shah is available for interviews about his NACCHO leadership role and his work throughout the years as a clinician, an innovator, an educator, and a leader in public health.