East End Improvement Corporation Announces 2017 Street Fest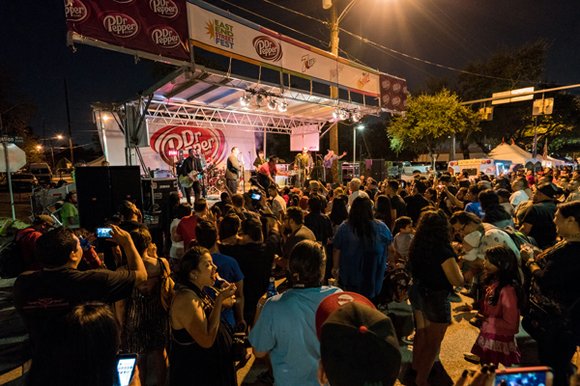 The East End Improvement Corporation (501c3) has kicked off the planning for the 2017 East End Street Fest. This colorful, annual Houston community festival will be free of charge and it promises to continue to draw crowds to Houston's birthplace. The event will have one stage with more than 6 bands of various genres. Artisans from various disciplines including painters, sculptors, street performers will entertain attendees throughout the day in the three-block area on Navigation Boulevard. Late in the evening, the festival will transform into a huge party featuring DJs and festive evening entertainment. Other activities feature a large kids' zone, VIP area, charging zone, bike valet for cyclists & pedi-bike service, and plenty of local eatery options. All are invited to attend and see the coronation of the East End Rey and Reina. Booth space for vendors and event sponsorships are available; call 713-928-9916 for more information.
Proceeds of the East End Street Fest will benefit the East End Farmers Market and Talento Bilingue de Houston
The East End Improvement Corporation and the Greater East End Management District 2017 East End Street Fest will happen on Saturday, Oct. 21, 2017 from noon to 10 pm
at 2600 Navigation Boulevard (Between St. Charles Street and Delano Street).
For more information, visit our website for more information: www.eastendstreetfest.com