Campbell Soup CEO Latest to Quit Trump Council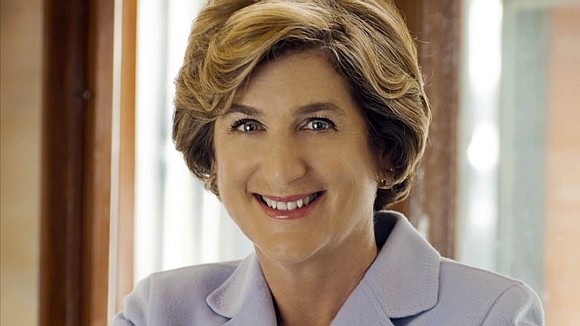 Jill Disis
(CNN Money) -- The CEO of Campbell Soup Co. became the latest CEO Wednesday to walk away from President Trump.
"Racism and murder are unequivocally reprehensible and are not morally equivalent to anything else that happened in Charlottesville," CEO Denise Morrison said. "I believe the President should have been -- and still needs to be -- unambiguous on that point."
The company had said just two days earlier said she would stay in the council.
Less than an hour earlier, Inge Thulin, the chief executive of 3M, quit Trump's manufacturing council.
"I joined the Manufacturing Jobs Initiative in January to advocate for policies that align with our values and encourage even stronger investment and job growth," Thulin said in a statement. "After careful consideration, I believe the initiative is no longer an effective vehicle for 3M to advance these goals."
They follow the CEOs of Merck, Under Armour and Intel, two leaders of the AFL-CIO and the president of a manufacturing industry group. Grassroots organizations are pressuring other CEOs to follow them out the door.
The AFL-CIO officials quit the council late Tuesday, after a staggering press conference in which the president said that "very fine people" were mixed in with neo-Nazis in Charlottesville.
"I cannot sit on a council for a President that tolerates bigotry and domestic terrorism," said Richard Trumka, president of the AFL-CIO.
Sixteen other members of the manufacturing council either have told CNNMoney that they will stay or have not answered a request for comment. Trump set up the council in January to hear their advice on revitalizing American manufacturing, a focus of his campaign.
Among those who have said they will stay on, some have argued that it is valuable to have a seat at the table as the government shapes policy that could affect their companies and employees.
In that group are top talent from Dow Chemical, Nuco, Whirlpool, International Paper, Boeing and Newell Brands.
Several other members have yet to weigh in. The heads of Johnson & Johnson, United Technologies, Dana, Timken and Corning have not responded to questions about their roles. Lockheed Martin and Harris Corporation declined to comment.
It's unclear whether two others, Arconic and Caterpillar, are still in the mix. Both their CEOs left earlier this year, and the companies have not told CNNMoney whether they kept representation on the panel. When the heads of U.S. Steel and Ford left their roles earlier this year, those companies ceased membership.
The flurry of resignations began Monday after Merc CEO Kenneth Frazier abruptly quit the council and said that "America's leaders must honor our fundamental values by clearly rejecting expressions of hatred, bigotry and group supremacy."
Trump fired back an hour after Frazier's announcement. He tweeted that the Merck CEO "will have more time to LOWER RIPOFF DRUG PRICES!"
"The council itself is totally ineffective. It's never met," Trumka, from the AFL-CIO, told "CBS This Morning." "It's a subterfuge to be able to deregulate industry."