Hurricane Harvey strengthens to Category 2 as evacuations continue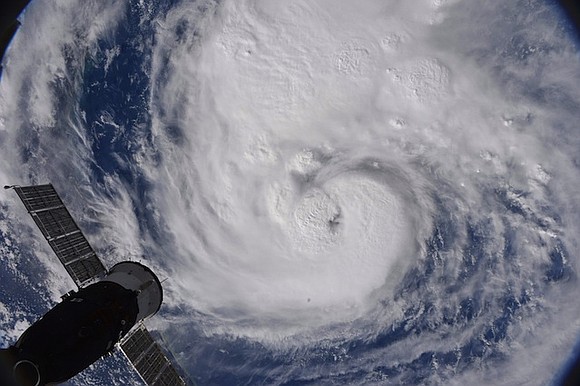 By Nicole Chavez, Eric Levenson and Joe Sterling, CNN
(CNN) -- Hurricane Harvey was "dangerously approaching the Texas Coast" Friday morning, expected to drop as much as 35 inches of rain and usher in "life-threatening" storm-surge flooding upon landfall late Friday or early Saturday, the National Hurricane Center said.
The combination of heavy rain, storm surge, flooding and strong winds could leave wide swaths of South Texas "uninhabitable for weeks or months," the National Weather Service in Houston said, employing daunting language not seen by CNN's experts since Hurricane Katrina, which left more than 1,800 people dead in 2005.
As heavy rain and gusty winds move in over Texas, coastal residents were deciding Friday whether to flee or to stay put and brace for a potentially deadly hurricane.
Conditions are "expected to deteriorate through the day," the hurricane center said. "Preparations along the middle Texas coast should be rushed to completion this morning."
Harvey, now a Category 2 hurricane, is on track to strengthen to Category 3, with winds of at least 111 mph by the time it makes landfall around Corpus Christi," forecasters say. The storm is then expected to stall, broadening the flood threat across Texas and the South, forecasters said.
TRACK THE STORM
"All indications from the hurricane center are that this is going to be the first major hurricane the nation has dealt with since 2005," FEMA Director Brock Long said.
Latest developments
-- Harvey strengthened early Friday, becoming a Category 2 hurricane with winds up to 110 mph, according to the National Weather Service.
-- Isolated tornadoes are possible Friday across portions of the middle and upper Texas coast, the service said.
-- Texas Gov. Greg Abbott has requested the activation of 700 National Guard members.
-- The Ports of Corpus Christi and Galveston are closed.
-- Three Galveston-based cruise ships in the Gulf of Mexico diverted to safer water.
FEMA prepared for 'significant disaster'
"Texas is about to have a very significant disaster," Long, the FEMA chief, said, stressing that people need to heed evacuation warnings.
Those who stay should "elevate and get into a structure that can withstand potentially Category 3 winds from a hurricane," he said.
"The bottom line message is, right now, if people have not heeded the warning, again, their window to do so is closing," Long said. "If they refuse to heed the warning, that's on them."
Long said he is "very worried" about storm surge, or "wind-driven water," slamming coastal areas, saying it has the "highest potential to kill the most amount of people and cause the most amount of damage."
A "significant inland flood event over many counties" is expected, he warned.
"Over the next five days, we're going to see copious amounts of rainfall, up to 25 inches, possibly, in some areas, with isolated higher amounts," he said. "This is going to be a slow-developing major disaster event for the state of Texas."
FEMA has pre-positioned incident management teams, as well as life-saving and life-sustaining commodities, and search-and-rescue teams in Texas, Long said.