Jim Crane, Astros Ownership & Astros Foundation Make $4.0 Million Donation
Crane Worldwide also to assist in relief efforts in W. Palm Beach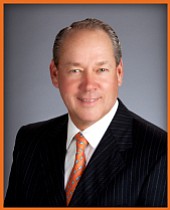 HOUSTON, TX — Astros Owner and Chairman Jim Crane, the Astros ownership group and the Astros Foundation have pledged to donate $4.0 million to the relief efforts aiding the many victims of Hurricane Harvey.
"We are committed to doing our part to provide aid and assistance to the thousands of Houston-area residents that are desperately in need right now," Crane stated. "We encourage others in our region and beyond to help out in any way that they can."
Additionally, Crane Worldwide has teamed up with The Ballpark of the Palm Beaches in West Palm Beach, FL to also help support the victims of Hurricane Harvey in Houston. Beginning Tuesday, staff at The Ballpark of the Palm Beaches, which is the Spring Training home of the Astros, will be accepting donations for the hurricane victims. Crane Worldwide will provide the transportation of the collected items from Florida to Houston. Items can be dropped off at 5444 Haverhill Road, West Palm Beach, Florida 33407, through Wednesday, September 6. Donations will be accepted from 9:00 a.m. to 6:00 p.m. weekdays and 9:00 a.m. to 1:00 p.m. on Saturday. Any donations are welcome and appreciated. The following is a list of preferred items: Non-perishable food items, bottled water, blankets, baby food and formula, diapers, toilet paper, animal crates, dried pet food.
MORE RELIEF EFFORTS
The Astros organization will also raise dollars for the victims of Hurricane Harvey by committing the proceeds from the Share2Care 50/50 raffle for the remainder of the season to the American Red Cross, Houston relief efforts targeting hurricane victims. The Astros hold the Share2Care raffle during every home game at Minute Maid Park.
Additionally, MLB and the Major League Baseball Players Association announced today that the parties will jointly donate $1.0 million to various relief efforts for the damage throughout the state of Texas created by Hurricane Harvey, including to the American Red Cross.