Help the Storm Victim Animals of Hurricane Harvey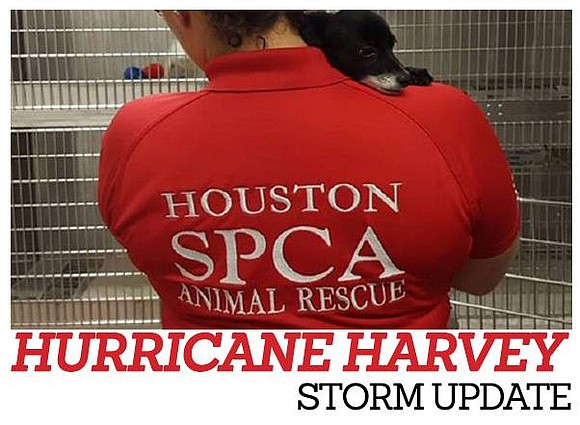 I will keep this short, but I wanted to update you on the animals that have been impacted by Hurricane Harvey.
Most importantly, all the animals currently here at the Houston SPCA are safe and receiving loving care and comfort.
I'm so proud of our staff who are braving personal losses of their own to get here and care for traumatized animals. Our rescue teams have boats ready to conduct animal rescues throughout the crisis. We're transferring adoptable animals out to partner organizations for placement to make room for all the storm victims who will need rescue, emergency care and loads of TLC. And our Animal Emergency Response Hotline has been activated - (713) 861-3010 to get help to imperiled animals ASAP.
I hope you and your loved ones, including the animals in your life, are all safe. This unprecedented crisis is going to put our community and everyone in it to the test. But we are strong and when we come together as neighbors, we know there will be better days ahead.
Many people have asked how they can help animals hit hard by Harvey. We may put out a call for more volunteers or in-kind donations of specific items later. But right now, emergency contributions are what we need most. If you are able to help, you can make a donation by clicking here.
I will provide further updates throughout the days ahead. Until then, you can get the latest news by following us on Twitter or Facebook.
Stay safe,
Patricia E. Mercer
President