Trae Tha Truth Rescues NBA Star, Others During Hurricane Harvey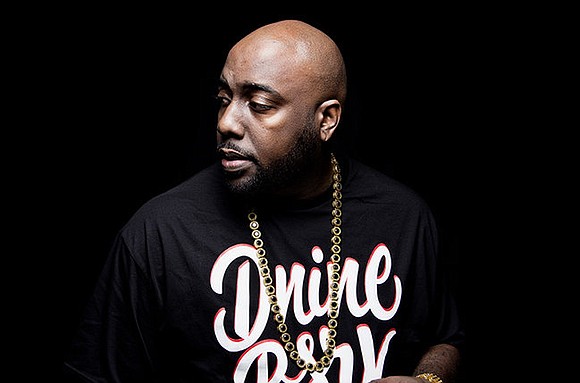 "The Black Aquaman." It's what I'd dubbed Trae Tha Truth after watching footage of him rescuing evacuees from the vicious flooding of Hurricane Harvey. A comparison he laughed off by admitting he's not the greatest swimmer. Yet there he was. No he's not a superhero, but for years he's played one of sorts, creating a number of charity initiatives and earning a key to the city in the process.
During a recent interview with FOX 26, he explained how his own rescue had prompted him to return the favor to others. "I felt helpless yesterday, because I had to be rescued. A lot of people have reached out asking how to help out. The hard part is, some people don't want to leave their house. I understand, but it's heartbreaking," he said.
After securing a boat, the Tha Truth Pt. 3 rapper sent out a call for those that might also be in need, eventually connecting with fellow Houstonian and Orlando Magic forward Jonathon Simmons, who'd become stranded in a Richmond area neighborhood while trying to ride out the storm. Eventually Simmons - and 20 other friends and neighbors - found themselves trapped in rising water.
According to Simmons, "There was at least 20 people in the house and probably eight of them were kids.Trae Tha Truth, the rapper, is from Houston and we know a mutual friend from San Antonio. They brought a boat to Houston because Trae had to evacuate as well. They came and got Trae and then he came and got us right away."
Adding, "We still had to ride a boat, walk through muddy water and ride on the back of a dumpster truck for like five miles. It was crazy."
It's just the latest example of the community coming together, with others including King Keraun and DJ Mr. Rogers - who helped rescue and secure shelter for a number of displaced residents - working to directly assist those impacted by the storm. The effects of Hurricane Harvey will linger, but the city of Houston will not be broken.