The Fastest Woman Alive Shares Her Skills with Young Athletes & Coaches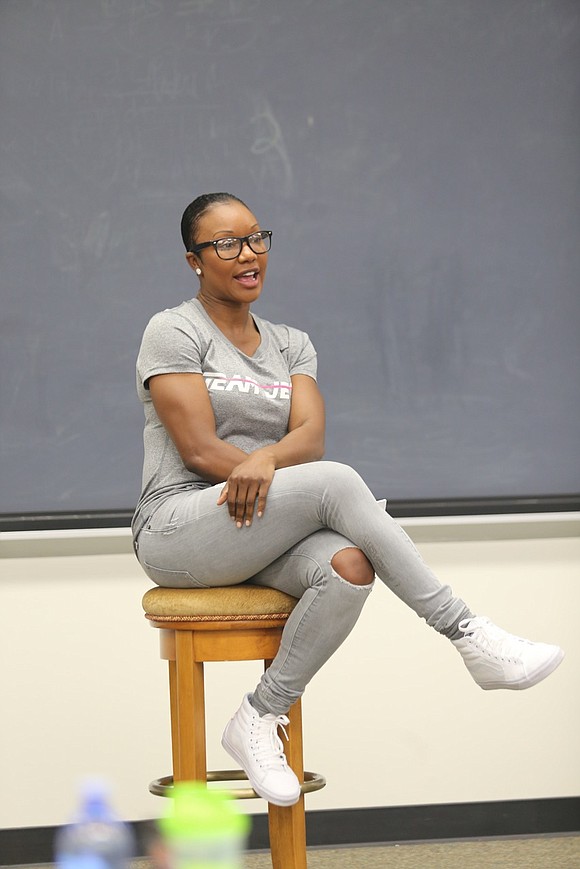 This past Saturday, December 2, 2017, the Fastest Woman Alive & American Olympic Medalist Carmelita Jeter and legendary track coach, John Smith held an insightful and exclusive Track & Field Clinic at Jeter's Alma Marter, Cal State University Dominguez Hills.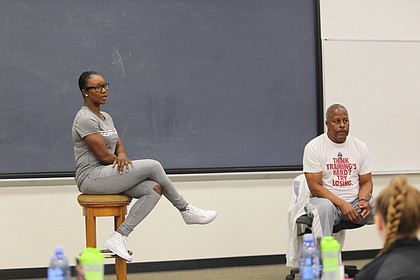 The dynamic duo covered topics including speed, coaching and the best way to manage a relationship between an athlete and a coach. The TEAM JET Track & Field Clinic brought out local athletes and coaches from all sports for a one time only event to learn from two expertise perspectives who have mastered the important part of sports collaborations.
The guests in attendance received awesome gift bags with an autographed photo of the track and field champion, Team Jet gear including a shirt, backpack, pen, and pad as well as a bottle of AquaHydrate and an IdealRaw protein shake pack and bottle.