Doctoral Student Selected to Present Research in Hawaii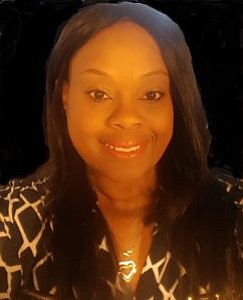 Tammy D. Lane, M.S., educational leadership doctoral candidate in the Whitlowe R. Green College of Education and the scholarship coordinator in the Office of Financial Aid and Scholarships, has been selected to present research in Hawaii. Based on a peer-reviewed process, her proposal submission, "Higher Education at the Intersection of Ethnicity/Race and Queerness at Minority Serving Institutions (MSIS)", was accepted for presentation at the 16th Annual Hawaii International Conference on Education (HICE) to be held from January 4, 2018 to January 7, 2018 at the Hilton Hawaiian Village Waikiki Beach Resort in Honolulu Hawaii. "HICE is coined as "the gathering place" due to the vast representation of educational leaders from countries around the world gathering to share a wealth of knowledge and perspectives," said Lane.
Her latest research focuses on inclusion, resiliency and academic success for LGBTQ (Lesbian, Gay, Bisexual, Transgender, Queer) students of color. Lane's interactive presentation will also engage in discourse on the roles and impact of administration, faculty, and staff creating positive inclusive learning environments for LGBT students navigating various intersecting identities. "Largely due to our current political climate and my recent experience at a conference, my presentation will emphasize, in the words of Dr. Fred Bonner II, 'the necessity for diverse scholars' scholarship to occupy the foreground of research when talking about folks of color', said Lane.
Lane explains, "It is such an honor to have been selected to present at HICE amid renowned scholars such as Dr. Fred Bonner II, professor and endowed chair in Educational Leadership and Counseling and the executive director of the MACH-III Center and others. Because I understand the significance of scholarship and leadership, I continuously strive to heighten my skills and credentials by presenting and publishing as well as demonstrating the excellence of a Prairie View A&M University Educational Leadership Ph. D. Candidate".
While working on her dissertation, Ms. Lane's has created a robust scholarship agenda. She has several publications and has presented at a host of educational conferences. Some of her work includes: Too Stress to Persist to Graduation: Accessing Financial Aid at a Historically Black University (HBU) in Texas, My Life Began to Bloom At Forty, published in Gumbo for the Soul: Liberating Memoirs and Stories to Inspire Females of Color, Pathways to Success within Higher Education: Powerful Partnerships for Powerful Results, An Anti-Deficit Examination of African American Males: Success in College with Greek Affiliation, Unspoken Messages: LGBT Exclusion in Formal Curriculum, and a Book Review of Bonner, F. (Ed.) (2015). Building on resilience, models, and frameworks of Black Male success across the P-20 pipeline.
Lane equates such achievements in part to her undying passion for educating students and the endless guidance and mentorship from her dissertation chair Dr. Bonner. "My adoration for students and learning causes me to be ardent about education, and especially equitable education for underrepresented and marginalized students," said Lane, "I have always desired to be an influential factor in stimulating and motivating students to greater achievement."